Cue the Triumphant T-Rex Bellow
What would a decent vehicle reveal be without a special launch edition to help entice the hardcore fans (with deep pockets) to reserve their "part of automotive history". The RAM TRX Launch Edition will be limited to 702 copies, matching the thundering horsepower rating of the new truck. The Launch Edition will feature special exterior badging, an exclusive Anvil Gray paintjob (which looks totally boss), and a generous dose of carbon fiber accenting to round things out.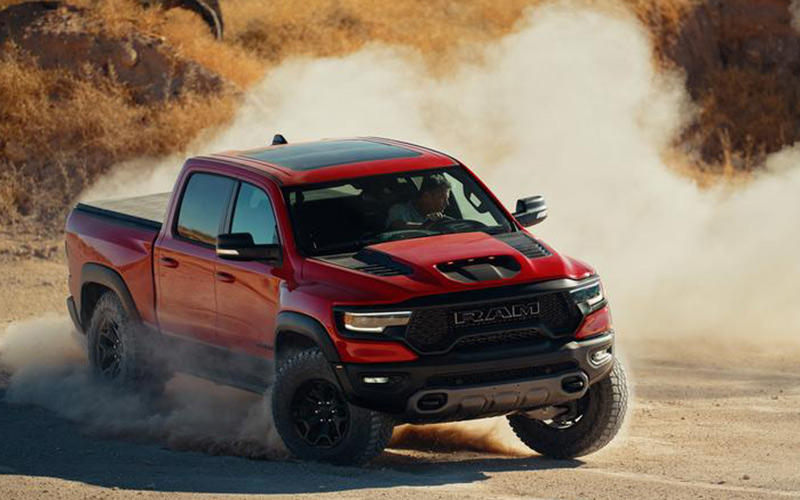 The RAM TRX does not disappoint. In an era of endless, and often empty hype, the TRX delivers on nearly every metric. It's got power, it's got style, it's got prowess. It's even got an estimated price tag that scales with all those T-Rex allusions, likely starting around the $70,000 mark. That does sound like a lot for an American pickup, even in the 21st century. But once you start looking at what you get for that money and compare it to other luxury vehicles of a similar price, you find the TRX might be a bargain.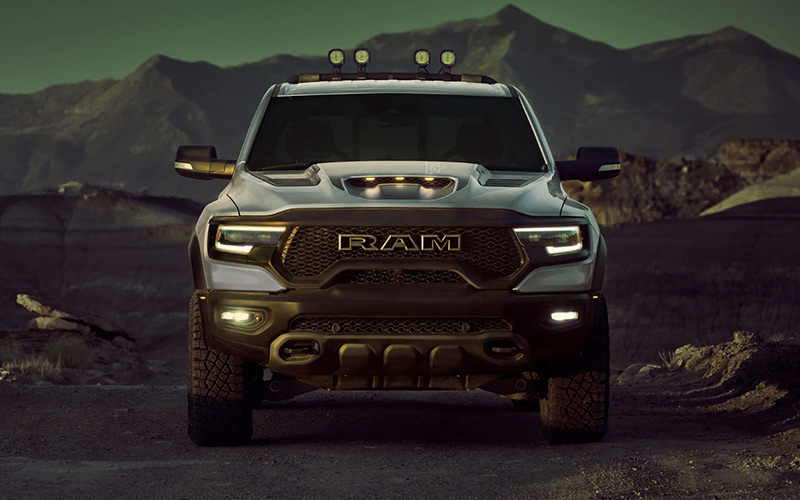 That clip from Jurassic Park functions as a sort of mission statement for the TRX. RAM set out to make the truck; one so big and mean and formidable that it makes everybody forget about those pesky little Raptors. And they just might have done it.