Studebaker Avanti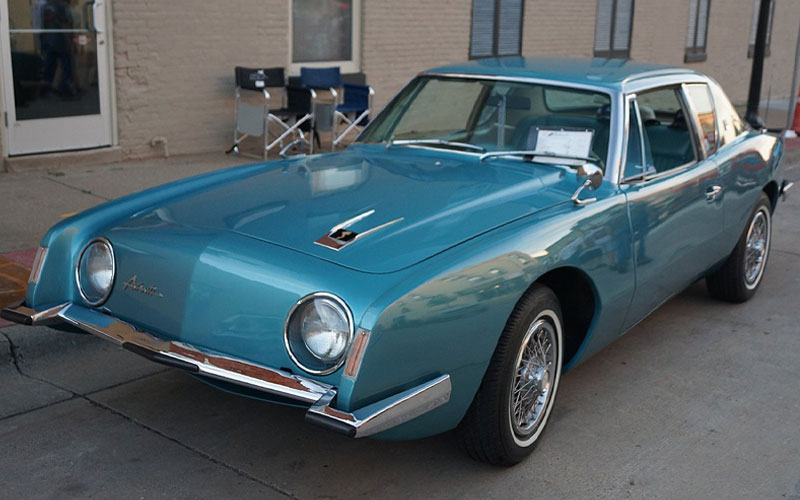 By the early 1960s, Studebaker had long been teetering on the brink. A 1954 merger with luxury brand Packard failed to improve the company's fortunes (and doomed Packard). In a bid to reassert its market relevance, Studebaker head Sherwood Egbert conceived of an ambitious Thunderbird competitor capable of capturing the buying public's attention. The design by Raymond Loewy & Associates was both striking and unusual with the car's most prominent feature being the "grille-less" front end that hid the air intake. The car's fiberglass body allowed for its curvaceous design and lightweight (3,095) and was manufactured at the same Ashtabula, OH plant that did the Corvette's fiberglass bodies.
The Studebaker Avanti was powered by a 289 cu.-in. V8 making 240 horsepower. With the optional supercharger that figure jumped to 290 horsepower. Interestingly, because of the tight fit of the engine bay, supercharged models were not available with air conditioning. A rarely optioned three-speed manual was offered alongside a four-speed manual and a three-speed automatic. The Avanti lived up to its name, Italian for onward, by setting 29 production car speed records at the Bonneville Salt Flats including a top speed of over 170 mph, making the fastest production car in the world.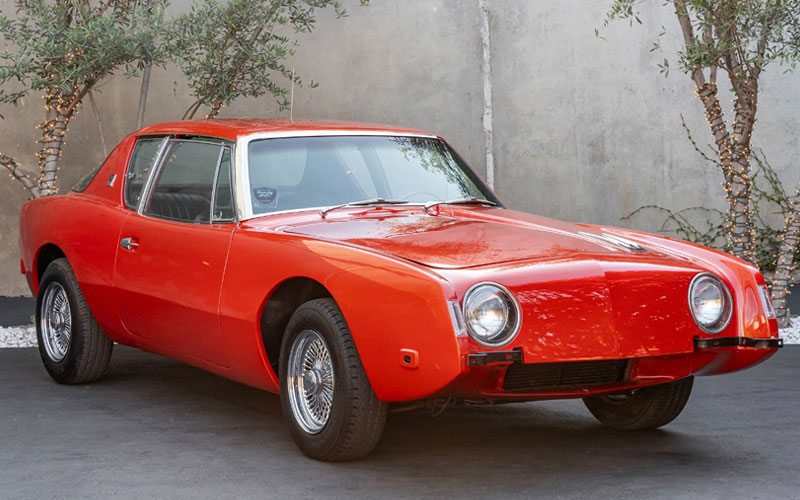 Even if the Avanti had the styling and the power to make for a compelling car, Studebaker was not up to the task of getting it to market. Of a planned 20,000 units for its initial 1962 production, Studebaker was able to muster a mere 1,200 cars. Updates to the car for 1963 (1964 model year) included square headlight housing and lenses, a wood grain steering wheel, and the elimination of the car's two-tone interior scheme.
Production on the Studebaker Avanti concluded in December of 1963. Tooling and the Avanti name were sold off to a pair of Sout Bend Studebaker dealers, Nate and Arnold Altman and Leo Newman, who resurrected the car as the Avanti II. Studebaker struggled on for a few more, finally calling it quits in 1967.