From South Bend to Palm Springs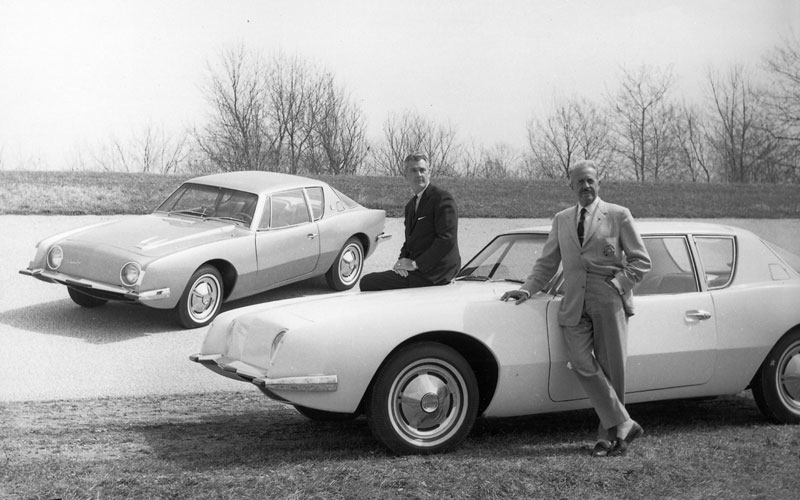 Since Studebaker's finances weren't in great shape, CEO Sherwood Egbert knew that whatever halo car they could build would have to be completed in record time in order to save the company. The goal was to have a prototype ready for the 1962 New York International Auto Show. That gave designers and engineers less than two years to work.
First, Egbert called up designer Raymond Loewy, who'd done previous work for the company designing the Studebaker Starlight. Loewy, under a tight deadline, drew together a small group of designers and rented a house in Palm Springs, California, not far from Loewy's own home. The team worked feverishly, putting in 16 hours days for weeks on end until they had a design.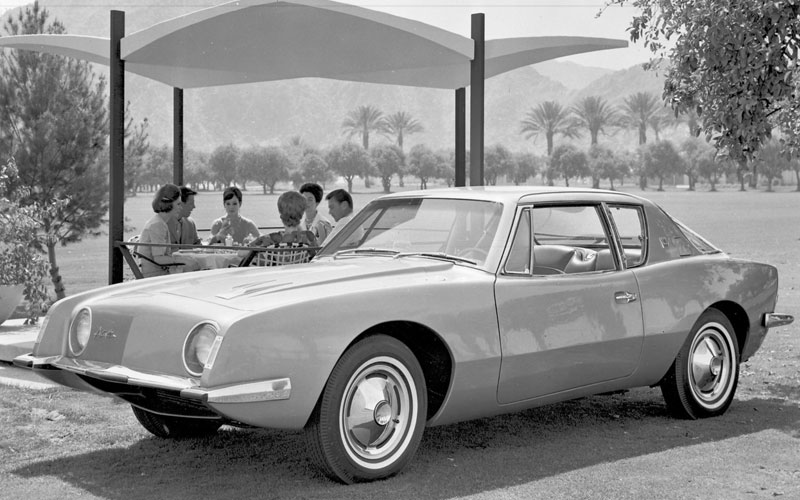 The Avanti would be a major departure from the stylings of the 1950s, dispensing with the prominent grille work and end-to-end chrome, for a sleek and aerodynamic design that instead would take cues from Le Mans racecars and even the design of the Coca-Cola bottle (which, not coincidentally, Loewy had helped redesign in 1955). The new car would be given its name, Avanti, derived from the Italian for "forward."
Back in South Bend, Indiana, with the design approved, it was up to the Studebaker engineering team to execute. Egbert's requests for the new car were lofty. "It must be tops in speed, braking, handling, safety features, and general innovation – and please don't spend any money," wrote Egbert to his engineering team. Though delivered with good humor, Egbert was also totally serious. The Avanti would need to wow car buyers if it stood a chance of salvaging Studebaker's fortunes.