Rear-Seat Passenger Warnings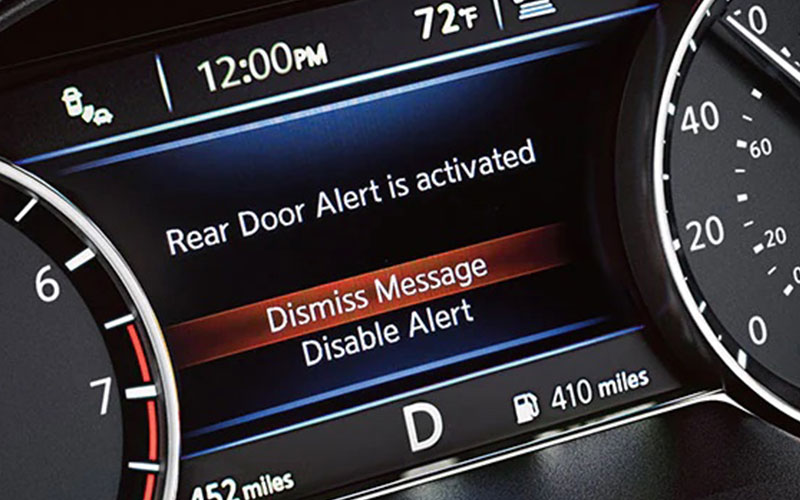 An average human being can regularly have half a dozen things running through their mind in a short time span, from car payments and avoiding traffic jams to work schedules and grocery lists. Add a child in there and you've got another half a dozen things to think about.
That's why car manufacturers started offering rear-seat passenger warnings, keeping your child safe and top of mind amidst all the other things happening in your life. Of course, some people leave their dogs in vehicles as they run into the store as well, forgetting to leave their windows cracked, so this alert can also be useful to pet owners.
There are a couple kinds of notifications. First, there's a door logic reminder, which monitors if a rear door is opened prior to or during a trip. At the end of the trip, you'll be provided a visual alert or hear chimes.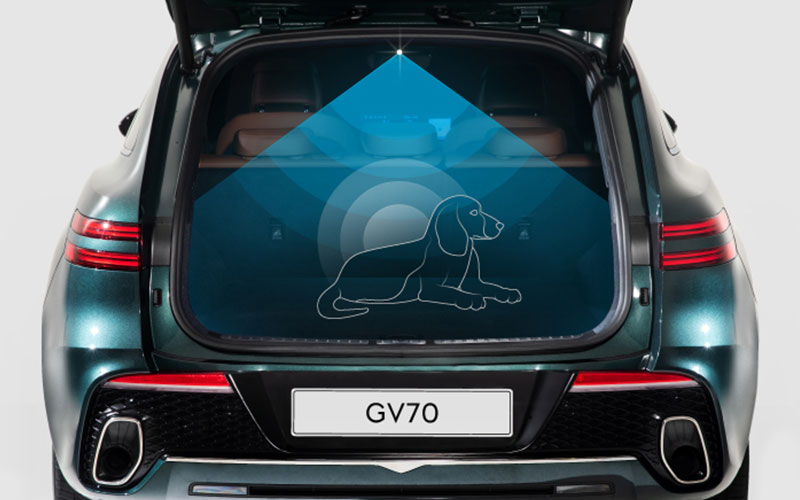 Nissan, GM and Subaru all have their town versions of this. GMC introduced this feature in their 2017 Acadia. Each make has its own tweaks. Nissan's Rear Door Alert has an additional audible alert after exiting the vehicle. You can turn the feature off in a Ford, but you'll get a prompt asking you to reactivate it every six months.
An additional style of alert detects movement in the back seats. Kia, Hyundai, and Genesis models use ultrasonic sensors to detect motion after a vehicle was locked. The high-precision radar sensor in a Genesis GV70 can use a very high frequency to detect small movements of an object such as the movements of a baby's belly or chest as it breathes in and out. A notification is then be sent to the driver's phone or email.
It doesn't stop with the makes mentioned above. Chevrolet, Infiniti, Lincoln, and others offer door logic systems in all trims of new 2021 vehicles. In 2019, the Association of Global Automakers and the Alliance of Automobile Manufacturers pledged that by 2025 they'll put standard rear-seat occupant alerts into all fleets of their passenger cars.