Trims & Features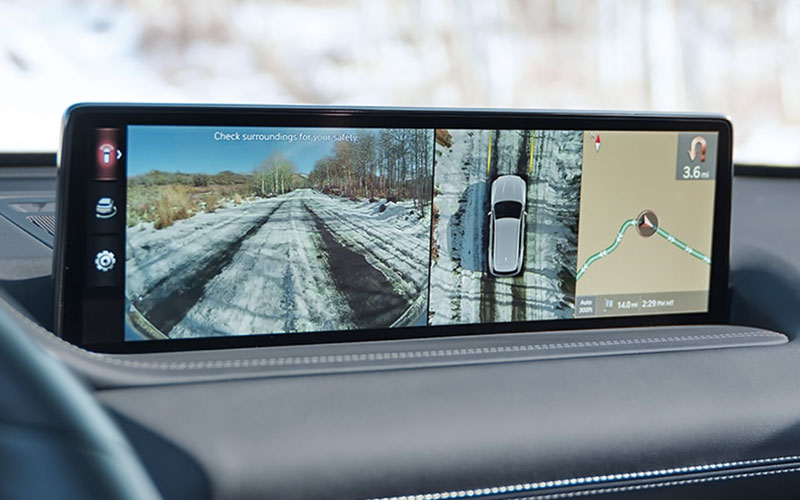 The 2021 Hyundai Palisade comes in three different trims, the Caligraphy is the top of the line while below it you'll find the SEL and then the base SE. The 2021 Genesis GV80 comes in six different configurations broken into two categories based on your engine choice. Once you've selected between the 2.5-liter and the 3.5-liter, customers will decide between Base, Advanced, or Prestige in terms of trim.
In terms of price overlap, the Palisade Caligraphy comes with a slew of excellent options and features including all-wheel-drive, a 12-speaker Harmon & Kardon premium audio system, a 10.25-inch touchscreen, heated and ventilated seats in the first two rows, and a vast array of outstanding safety features.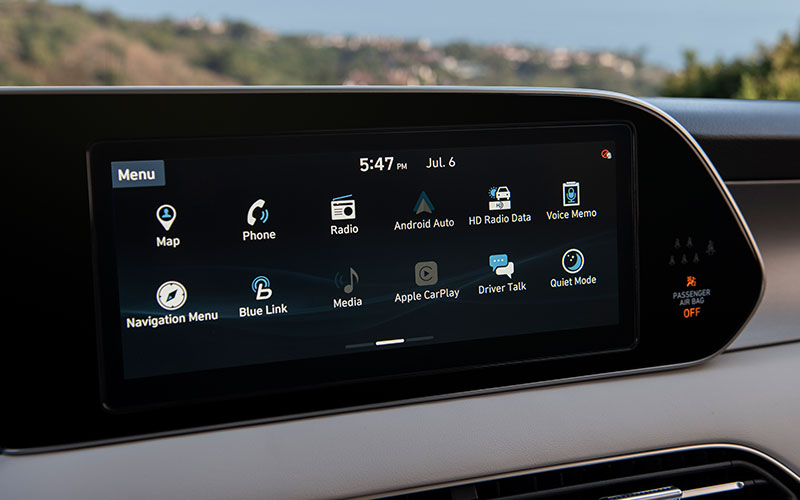 Meanwhile, the GV80 Base comes standard with rear-wheel-drive, heated front seats, remote start, a 12-speaker audio system (wonder where they got that), and a stunning 14.5-inch infotainment screen. 19-inch wheels, 12-way power front seats, and a power tailgate are all standard as well.
Both vehicles come with an outstanding 10 year 100,000-mile powertrain warranty that simply puts other manufacturers to shame. Both get adaptive cruise control, but the GV80 can be had with what Genesis is calling "Smart Adaptive Cruise Control" which uses machine learning to emulate your personal driving style into the cruise control behavior.