Piling On the Extras
The reason you spend the extra cash on the top trim of any vehicle is to max out on all the doodads, gizmos, and luxury gimcracks you can. There is a heap of them in the Denali.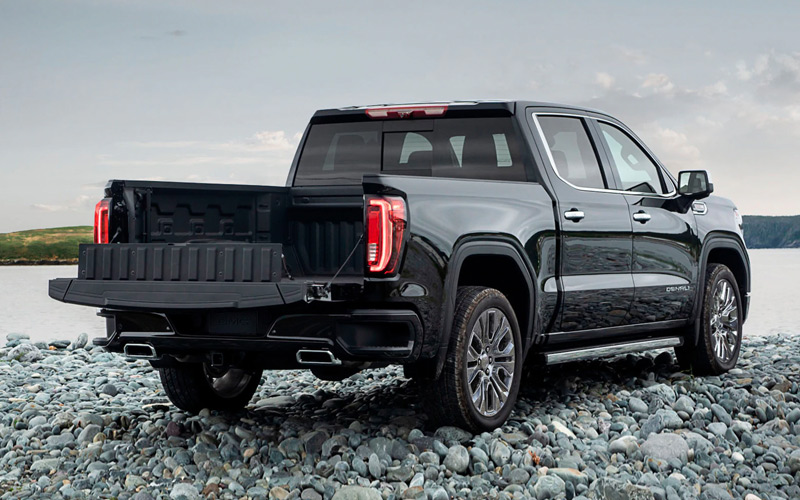 Starting in that bed, carbon or not, you get a 12-volt plug-in, multiple utility hooks, a fold-out grab handle, and the awesome (no exaggeration) MultiPro tailgate. Another standout feature is the hitch view and hitch guidance system which is just part of the Denali's wide array of cameras. Trailering is easily the most stressful thing you'll do with your truck, so all the extra technological help is much appreciated.
You'll also find a lot of other cool features from behind the wheel. First are the seats, which are heated and ventilates, with 10-way power adjustment. Oh, and the rear seats get heating too, for bonus points. The steering wheel is heated as well.
A couple of new tricks from the Denali include the power running boards, a power rear window, and the digital rearview camera mirror. This last one is of a piece with all the other visibility aids, like the aforementioned hitch camera, front and rear cameras, a 360° view mode. The rearview camera mirror is activated by just flicking a switch on the rearview mirror. Then you'll have an unobstructed view from behind the vehicle that virtually eliminates blind spots.