Gearing Up a.k.a. I Can't Drive 45
Once started, getting the Model T moving is simple, if a little counterintuitive. To get the car into first/low gear you move the hand brake from park (fully back) to the 90° middle position (neutral) and depress the clutch pedal. This will put the car in low gear, adjusting throttle as you go while keeping the clutch depressed. From here you can shift the car to high gear by moving the brake lever all the way forward and letting off the clutch completely.
The Model T had a top speed of 40 to 45 miles per hour, but most enthusiasts say the engine is happiest at no more than 35 mph. Even at considerably lower speeds, say 25 mph, the Model T feels like it's moving frighteningly fast.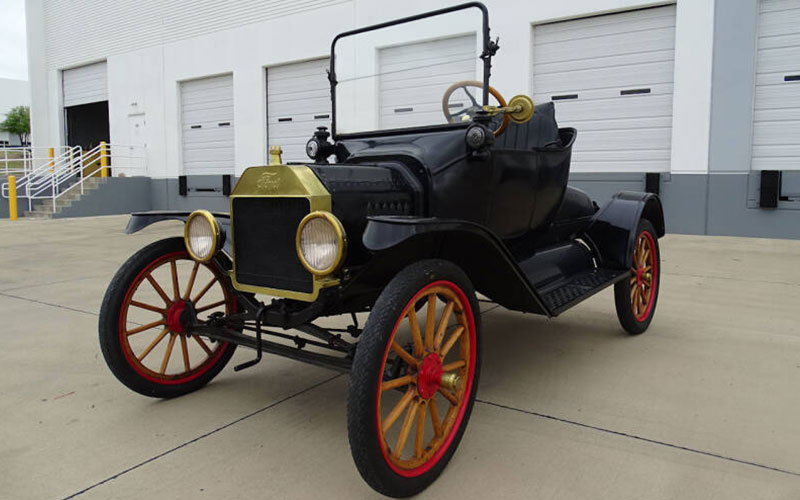 Now that we're puttering down the road in our Model T you say, wait, what about that middle reverse pedal!? Relax, reversing is similar to advancing. With the brake lever in neutral, you'll press on the middle reverse pedal rather than the clutch and the car will move backward, again, adjusting the throttle as you go. Easy peasy.
Yes, the Model T does indeed take a lot of practice and getting used to for modern drivers. And yet, for millions of Americans of generations past, for our grandparents and great-grandparents, operating the Model T was second nature.