Should You Go for a New or Used Alfa Romeo Stelvio?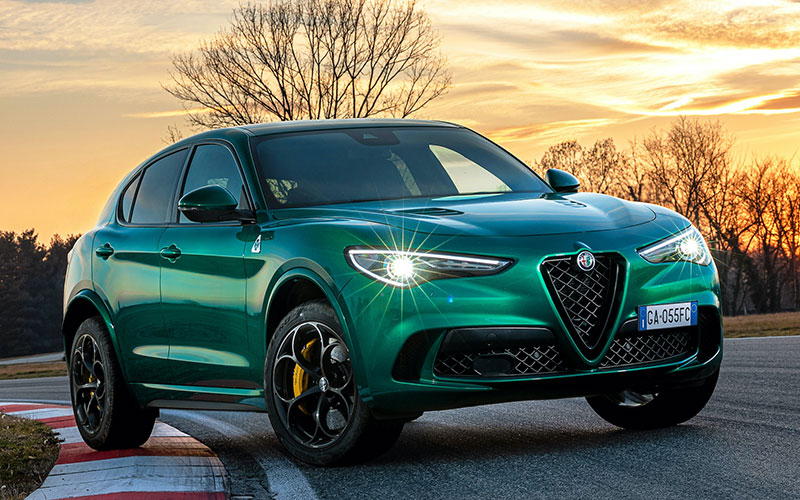 Given the limited changes between a 2018 and 2021 Alfa Romeo Stelvio, you can get a pretty close comparison on buying new versus used. The $65,000 used Alfa Romeo Stelvio example from above has features that are nearly all available on a new Stelvio. When you consider the depreciation over just 13,000 miles in three years, it's hard not to consider the used market.
Our used example's Montecarlo Blue Metallic paint job is a $660 option in 2021. The dual-pane sunroof is a more than thousand dollar option. The driver-aid package that was added on our 2018 example has improved since then, adding more systems and $2200 to the sticker. Listed on the used Stelvio is the Convenience package, which is a $995 item on new models and adds heated second row seats for 2021.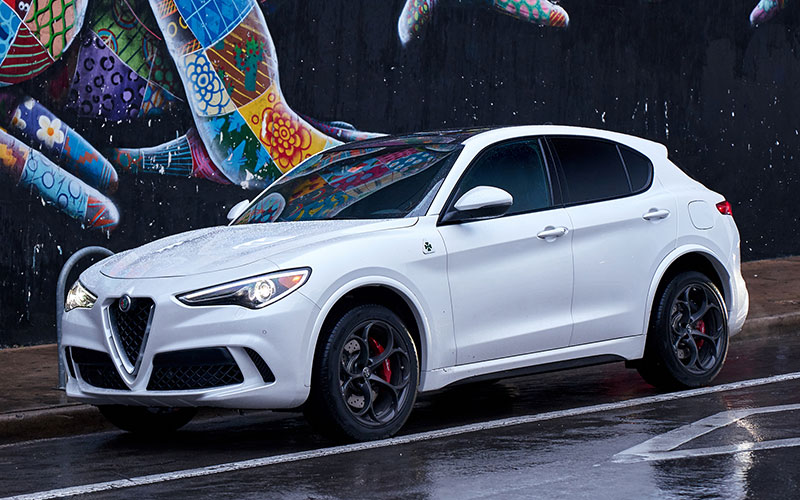 Putting that all together brings our new 2021 Stelvio Quadrifoglio to $87,550, a whopping $22,550 more than the used Alfa Romeo Stelvio option. The New option also does not include the $8000 carbon-ceramic brake option, as it's no longer available. Adding that would net a $30,000 premium over a comparably equipped, lightly used Stelvio. Sure, it would have a few more amenities, but the fire breathing, 505 horsepower twin-turbo power plant, svelte styling, and segment-busting dynamics is why you buy an Alfa Romeo Stelvio Quadrifoglio in the first place. Whether it's new or used, the powertrain is exactly the same, so let your wallet decide.