The Rides That Make Up Kustom Kulture
Walking the rows of different cars at a Kustom Kulture car meet, you'll notice a common trend. A lot of the models that showcase vintage paintjobs, chrome ornamentation, and rat rodded body cuts are primarily from the 1930s to 1960s. They're all also primarily made up of American brands like Ford and Chevrolet, but there is a niche out in Europe that have chopped Fiats and Aston Martins to a Kustom Kulture style. Otherwise, there are a number of common offenders found riding around in rockabilly fashion.
Ford Model A
Whether it's coupe, roadster, or pickup, the Ford Model A has a spot in Kustom Kulture. It is the ultimate hot rod platform. The Model A rumbles its way on to the road either as a brightly colored, chrome trimmed hot rod or in vintage, heavily patinaed rat rod fashion.
Mercury Eight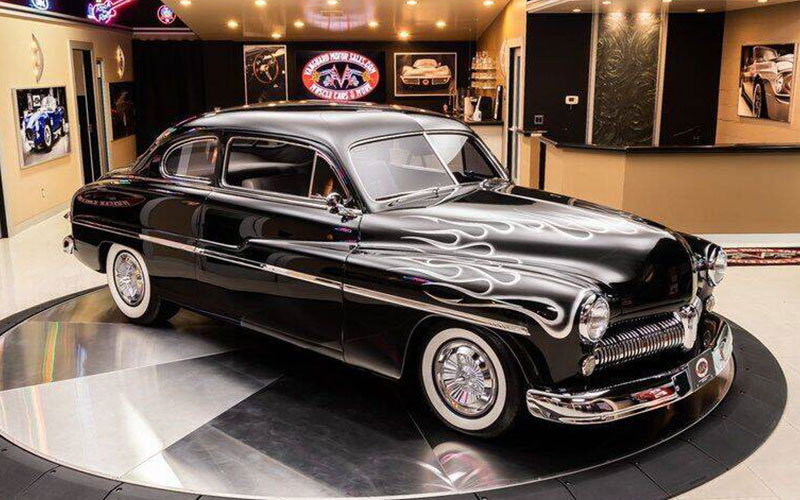 The Mercury Eight came in many forms, but you'll commonly find the 2-door coupes and convertibles in Kustom Kulture style. With its lone engine offering being the 255 CID flathead V8, it was ready to be stripped down and rodded out. You'll find the Eight either in a solid color paint job that accentuates its curves or with the classic flame job.
Chevrolet Bel Air
The Chevrolet Bel Air exemplifies the 50s automotive style. You had the early 50s with the long body lines and protruding curves and then there was the boxier late 50s models with the tailfins and two-tone paint jobs. Plus, it shared components with the Corvette and could be found with a small-block V8 under the hood.
Oldsmobile 88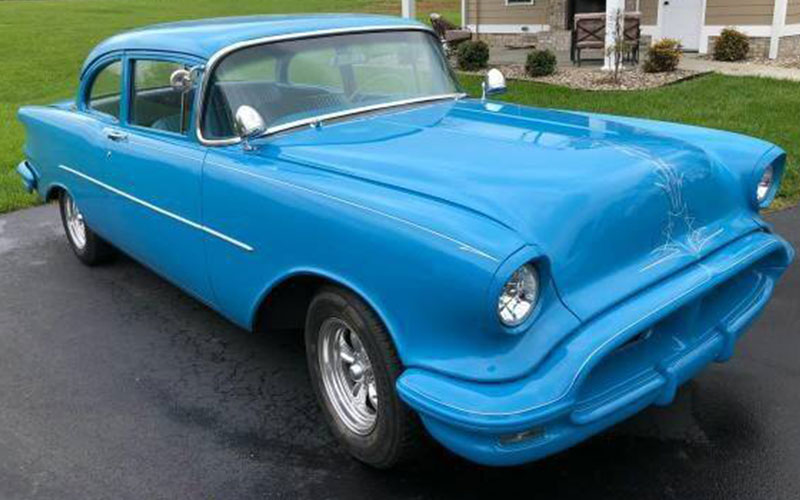 The Oldsmobile 88 went through a few different iterations in the 50s, and all of them were vastly different. The one commonality between them was the Rocket V8 engine inside of them, at least in name. You can read more about the 88 in our Retro Review article.
Chevrolet Advanced Design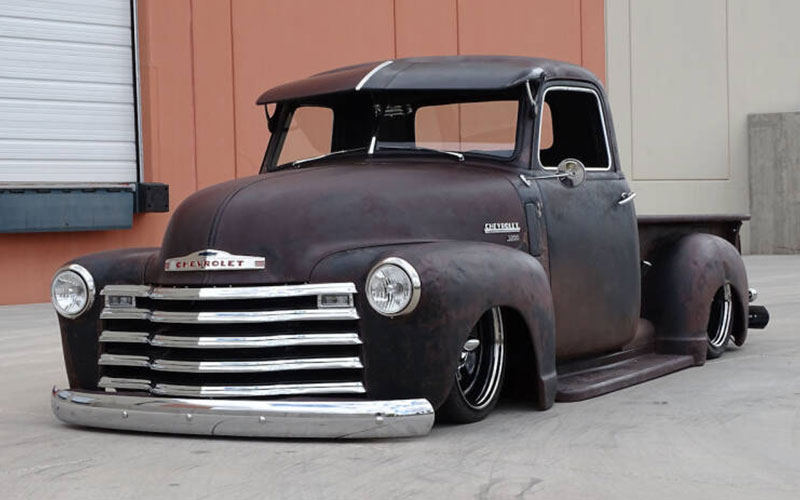 Kustom Kulture uses some notable trucks too. One of the common builds you'll find is based off the early Chevrolet Advance Design pickup trucks. It's a classic truck with a nice sized engine bay to drop a small-block V8 into.
Harley-Davidson Motorcycles
The Kustom Kulture crowd doesn't just stick to cars, they also make their motorcycles into works of art. Harley-Davidson has a long history of outlandish and overly personalized motorcycles, which has led to the creation of well-known custom bike shops like Orange County Choppers, Revival Cycles, and Clockwork Motorcycles.