2021 Volkswagen Atlas SEL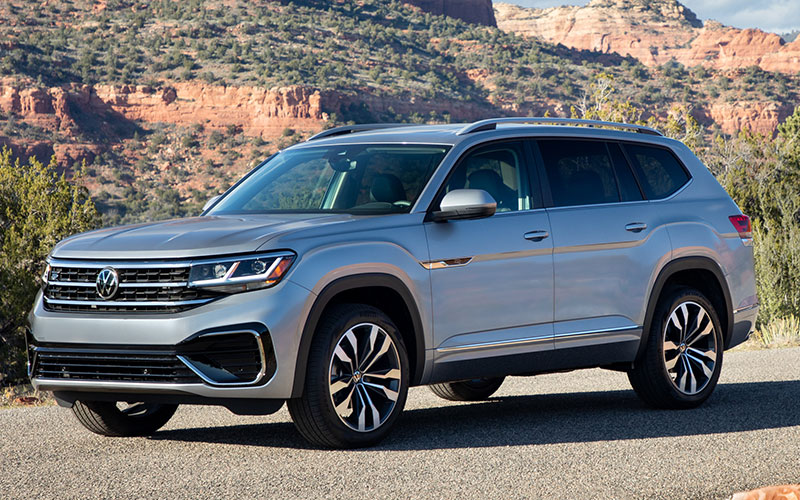 We like the VW Atlas and its complete feature list, including the panoramic roof, but we feel it could use more power. The standard 2.0-liter turbo four-cylinder and 3.5-liter V6 struggle a bit under the weight of this mid-sized SUV. But that doesn't mean we dislike the size.
The interior space holds three rows and up to 7 passengers. You have more space than a Highlander, and each row will provide decent legroom for adults. You get a German sense of quality here and there, and everything fits well, even though it's made here in the states.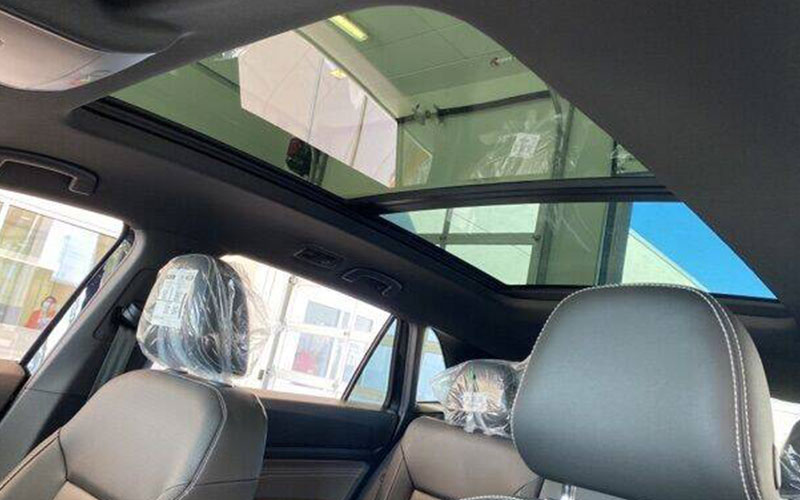 The Fender audio system is one of the best we've heard, and we like the responsive 8-inch screen and excellent software. With other competitors now making larger screens, we wonder how soon it will be that VW follows suit.
The VW Atlas SEL may not be the most luxurious and is genuinely not the fastest, but its size and features like all-wheel drive, leather upholstery, and parallel parking assists will impress you.