Springs, Shocks, and Struts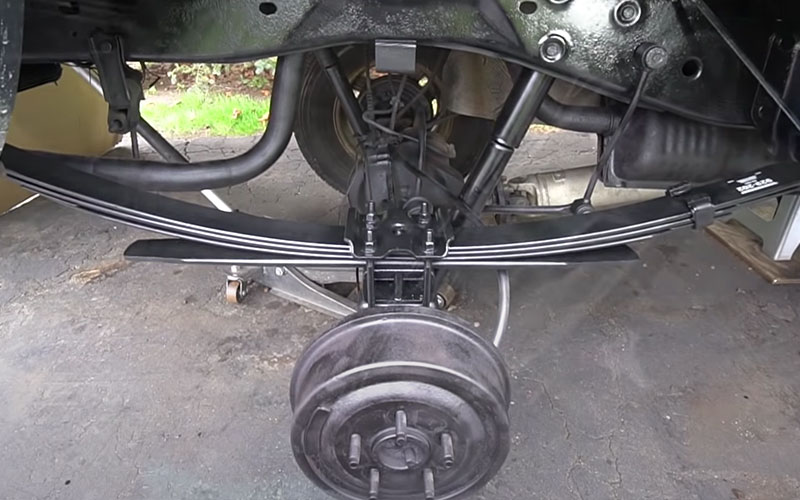 Springs are the simplest part of the suspension and they do exactly what you might think they do, they simply allow the wheel to travel without transferring all of the force into the chassis of the vehicle. As the vehicle goes over a bump the spring is compressed, but that energy stays in the spring itself and is released much more slowly than it would be otherwise. In part, this dampens the jarring effect to the rest of the vehicle, and in addition, it pushes the tire into the road surface to maintain contact.
Springs can be found in many different forms, like the leaf springs you'll see on most cars and trucks, independent coil springs that are also used on many larger vehicles, or coil springs over the other components that we've mentioned like shocks and struts. While coil spring setups can save space, any of these systems can adequately do the job when well designed to handle the specific vehicle and load.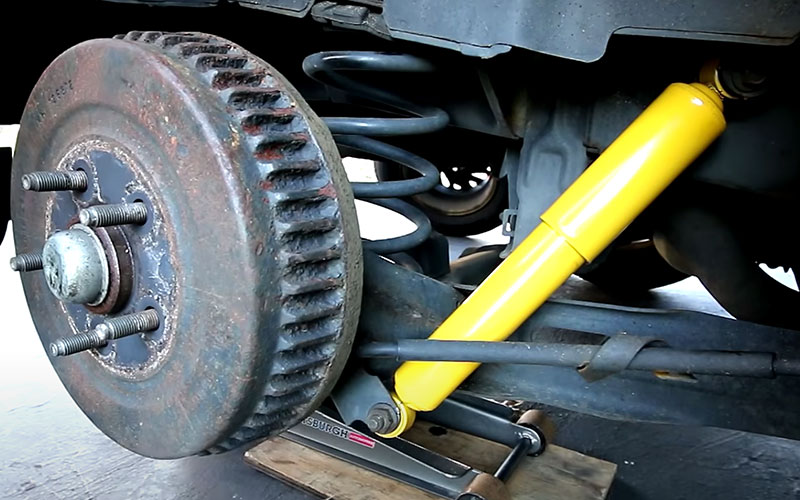 Shocks are simple devices used to oppose and steady the rebound phase of the spring. They also provide some added resistance to the road surface during hard bumps so that the spring itself isn't taking the entire brunt of the force. Shocks are built with fluid inside that is forced through a plunger that has very tiny holes in it. The action of compressing the shock turns that kinetic energy into heat that dissipates from the body of the shock.
Without a shock (or a strut), the car would bounce uncontrollably. Sometimes you'll notice cars that bounce around unusually after hitting a bump on the road, and those cars have "blown out" shocks that are no longer functioning. Watch for signs of leaking fluid around your shock for a sure bet that it's time to swap them out.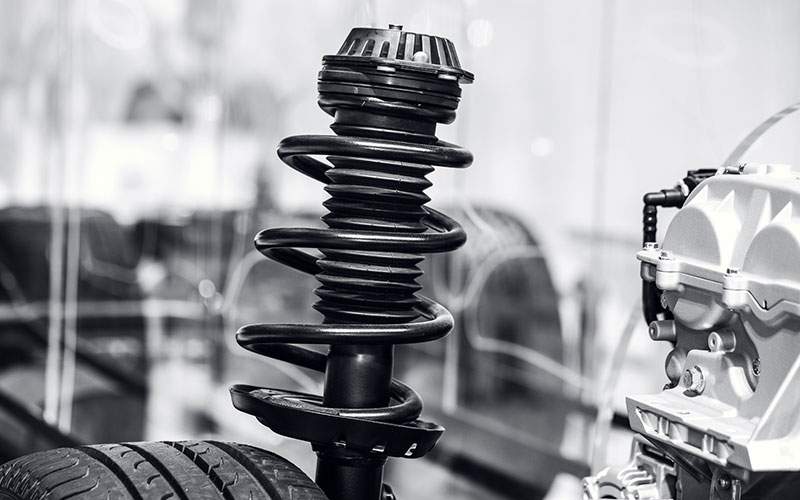 Struts are very similar to shocks in that they serve as a counterbalance to the spring, but the difference is that the struts do more. They're built to actually support the weight of the vehicle to some degree and often incorporate more parts like integrating the spring as well as mounting points for auxiliary parts like end links.