Best Tires for Winter
What we used to call snow tires aren't just for snowy days. Winter tires compound is specially designed to maintain softness and grip at typically 50° and below, and therefore perform better at low temperatures than summer or all-season varieties. Their thick, gnarly treads provide maximal traction on snowy surfaces.
They also typically have what are called sipes. Those are the small slits or zigzags that you'll see in the tread. In addition to maximizing grip, these sipes accumulate bits of snow and this snowpack creates snow-on-snow friction and therefore better traction.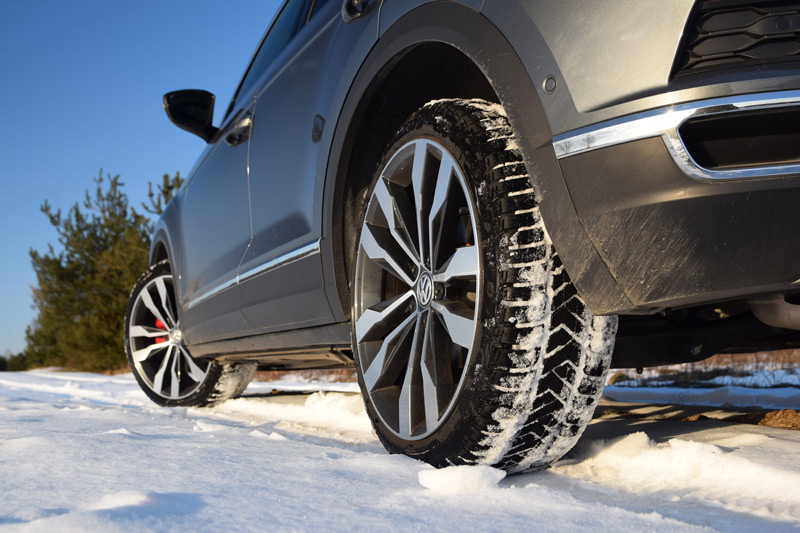 And in case you were wondering, studs in your winter tires are probably not necessary. Often, studded tires create an uncomfortable ride, and they may be illegal in your area anyway as they chew up road surfaces. So, unless you're living in excessively hilly country that also sees a lot of snow, you can safely skip the studs.
Winter tires may double your upfront cost but will save you in the long run. First, by switching between sets of tires, you'll only be wearing each set down half as much. Second, the improvement in traction and control gives you a better chance of avoiding an accident.
If you spend months at a time driving on snowy roads or in sub-freezing temps, you're better off opting into some winter tires for the season. The benefits of increased traction (and therefore shorter stopping distances) can be a real difference maker. Plus, the cold temperature optimized compound means they are less brittle when the mercury dips and therefore less likely to blowout. And really, where is it worse to get a flat than on a cold and lonely winter road?