Build One Yourself
Do the major manufacturers' off-roading trims count as prerunners? While they definitely look the part, for true prerunner enthusiasts these OEM versions have a hard time stacking up next to their highly modified passion projects. So, why not join the faithful by building one yourself and making your prerunner one of a kind?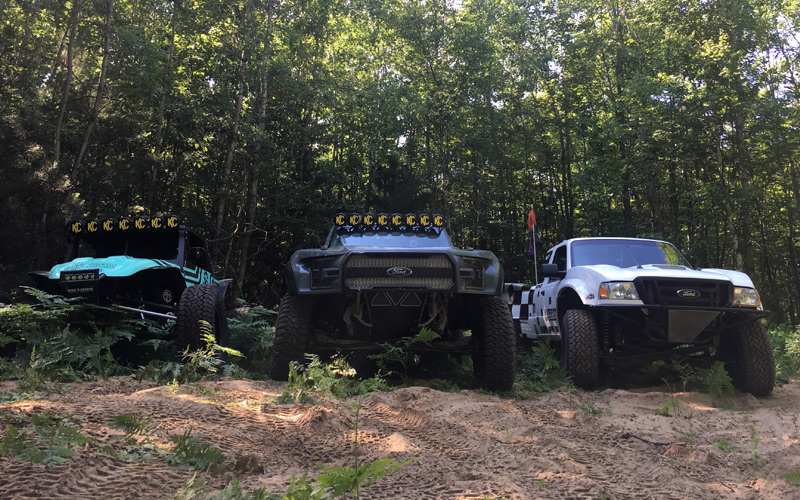 Most prerunner builds start with an older used truck like a Ford Ranger, Dodge Dakota, or Toyota Tacoma and even some SUVs like the Chevy Blazer or Jeep Cherokee. Then it's into the garage to fabricate, bolt on, and swap out (or just completely remove) some parts of the vehicle. Here's some steps to begin your prerunner journey.
Project Planning
So, the big question is – do you have the time, expertise, room, and finances to build a prerunner? It isn't as simple as slap on some kit parts in a day and you're ready to hit some dirt jumps (unless you really want to bring it back broken on a flatbed). Now is the time to layout the planning and scope of your project. This doesn't mean it will never be modified again once you're done or that you can't adjust spending in one area to help another, but this will help you end up with a prerunner that doesn't stall out mid-way through the process and end up as a money pit sold for cheap on the internet.
Your Blank Canvas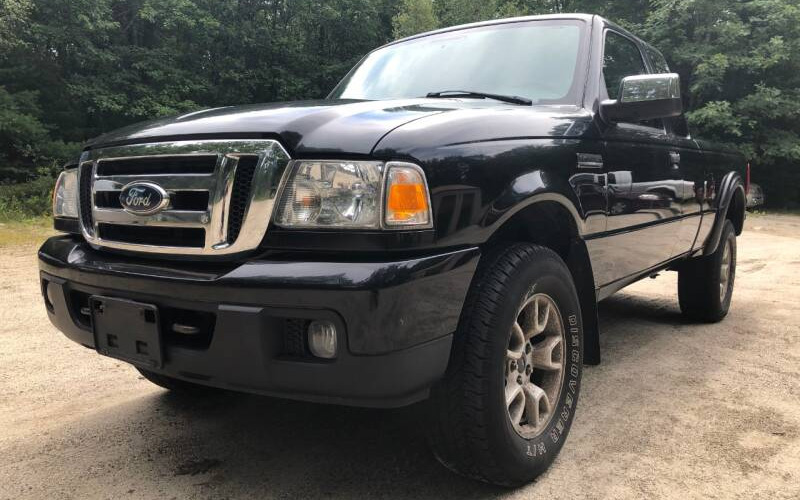 2006 Ford Ranger – carsforsale.com | Shop Ford Ranger on Carsforsale.com
Start with your base vehicle. Is it your personal vehicle? Do you have another vehicle available to use while working on the prerunner? How much are you willing to spend? 2WD or 4WD? What actually is the model of the vehicle and does it have parts available without major customization? Where are you working on the prerunner? Are you personally working on the prerunner or looking for outside help from a local garage? Then once you have in mind what you'll be working with, you can go down the list and create your wish list of parts.
Suspension
When it comes to building a prerunner, shocks, struts, springs, sway bars, bascially the whole suspension assembly is getting an overhaul. For starters, don't buy a cheap bolt-on lift kit off eBay just because "the coils are neon green!" You'll want quality from a rigorously tested aftermarket suspension brand like FOX, Baja Kits, or Camburg, for example. You can even piece your upgraded suspension together as long as you know what you're looking for.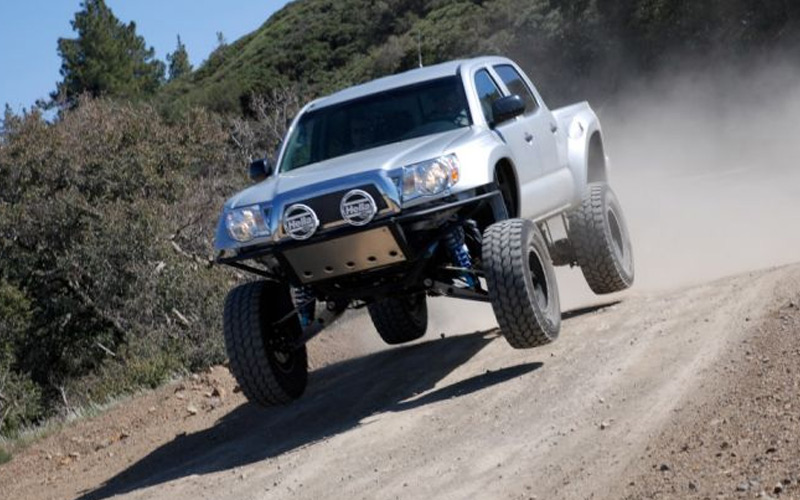 Some of the key parts that will be upgraded to create a long travel suspension is the springs and shocks. There are 3 distinct types of springs – coil, torsion bar, and leaf. Coil springs look like heavy duty Slinkys and are typically found installed wrapping around the shocks called coilovers. Torsion bars are flexible bars that can be found connecting from the lower control arm to the chassis mount or the cross member. Then there's the Leaf springs which looks like several long pieces of metal at varying lengths running above or below the axle.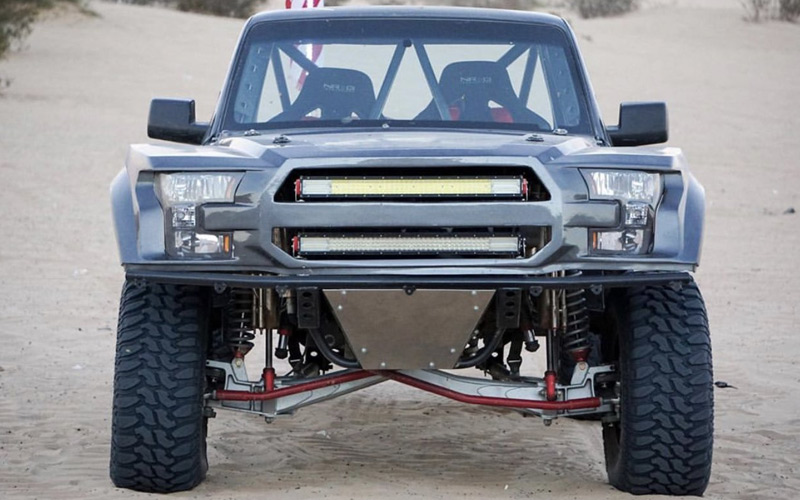 Now, the way your suspension handles bumps and jumps comes down to your shocks. Your shocks take the brunt of the upward kinetic energy generated from driving and dissipates that energy with friction creating heat. Shocks handle this extreme transfer of energy with the help of thick oil that flows through orifices in the piston of the shock. The technology behind aftermarket shocks has been continuously improved to become more efficient and refined; thanks in part to the demanding world of racing. That means your prerunner build can get racing performance shocks with adjustable fluid valves, rebuildable components, and they're ready to bolt into a majority of OEM suspensions with little to no extra fabrication.
Wheels and Tires
Your tires are your truck's connection to the ground. Going with run-of-the-mill tires just won't cut it for a prerunner. Your prerunner will need hefty tires to really dig into the outdoors while taking punishment from the environment. You'll also need to take into consideration how much you'll be driving on the road versus off-road. If this prerunner is basically driving everywhere, investing in all-terrain tires would be for the best, because off-road specific tires have less preferential handling on asphalt, especially in wet conditions.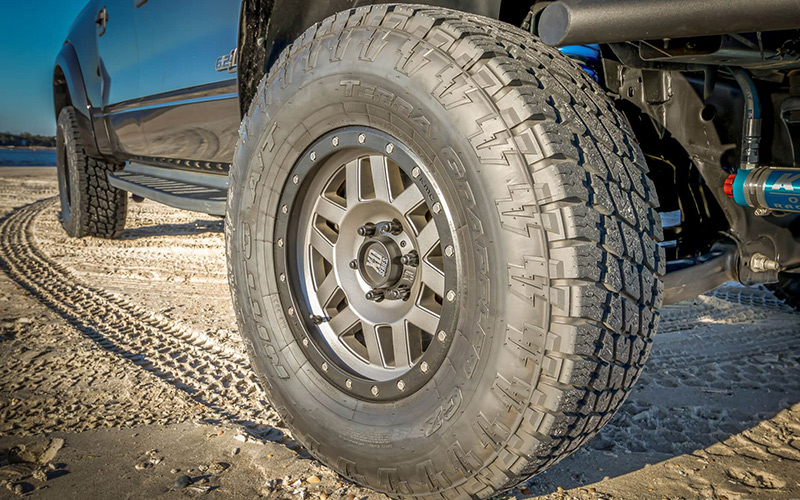 Some of the big names in performance tires include BFGoodrich, Nitto, and Toyo Tires. Be sure to take your vehicles specs into consideration while shopping. Your suspension will need to provide enough lift and space for travel between the wheels and the wheel well. You'll also need to take into account how much the enlarged diameter will affect your gearing and how the larger setup will affect your turning radius.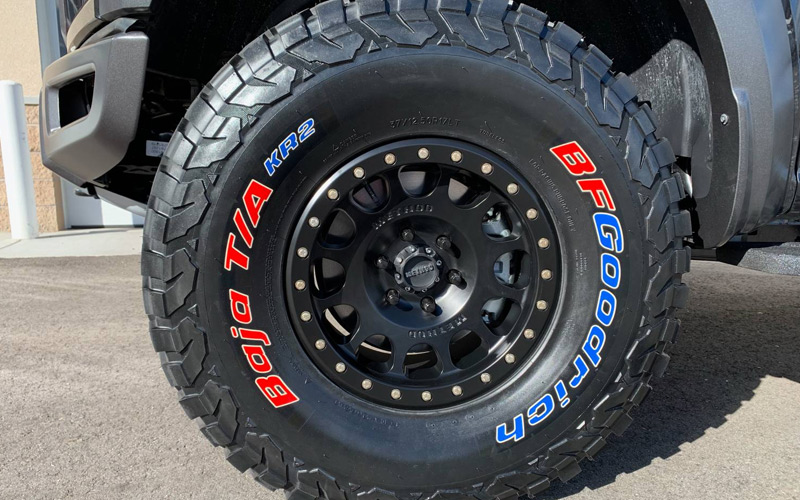 Finally, decide whether you're getting new rims for your setup in conjunction with the tires. If you do venture into the wheel market, make sure to get your diameter and offset right. If you don't take these precautions when installing new wheels, you can create interference with your brakes and cause excessive stress on your wheel bearings leading to preventable repairs. Another decision involves looking into beadlocking wheels. Beadlocks are a bolted-on ring that secures the bead of the tire along the circumference of the wheel. This keeps the inflated tire wall against the inside of the wheel rim and reducing the possibility of the tire falling off the wheel when under-inflated for better traction.
Body Modifications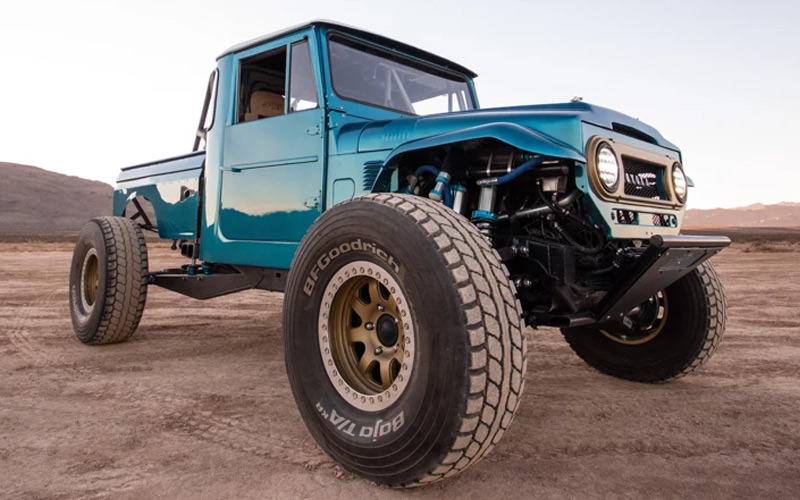 So, now that the suspension is lifted and the enlarged wheels are ready, it's on to giving even more breathing room to that area with some body modifications. There's three ways to go about this. First, cut the stock fenders to provide more room and add plastic fender flares, though results depend on your craftmanship. Second, removing the fenders altogether will give an aggressive look, but also require some added fabrication and you'll experience a lot more dirt and mud kicked up from your tires.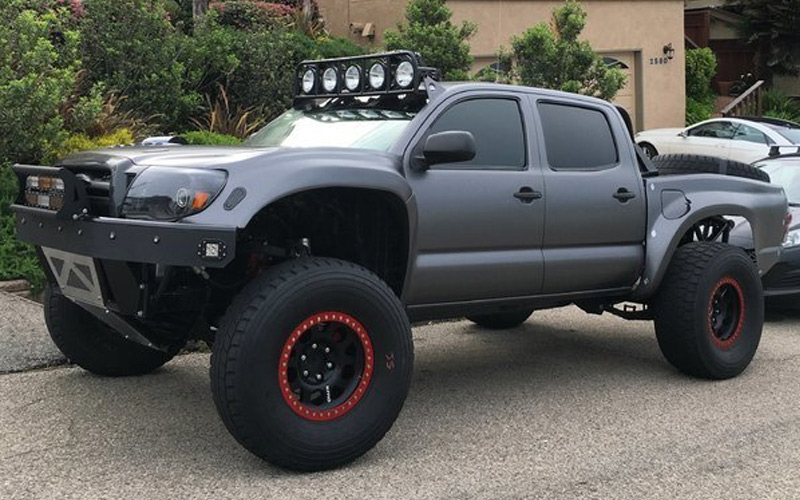 Lastly, the best option is buying a fiberglass wide body kit. These bolt on fender kits take strong design cues from trophy trucks with wide flares and high arches. Not only do these kits look good, they also help with weight reduction and provide ample travel room for your prerunner's wheel setup. From there, you'll need to replace your front bumper with either a raised aftermarket with a skid plate or just straight from grill to skip plate with a bull bar. This will help the clearance needed to hit certain inclines and protect integral mechanical parts behind the skid plate from damage.