More Smokey and the Bandit Vehicles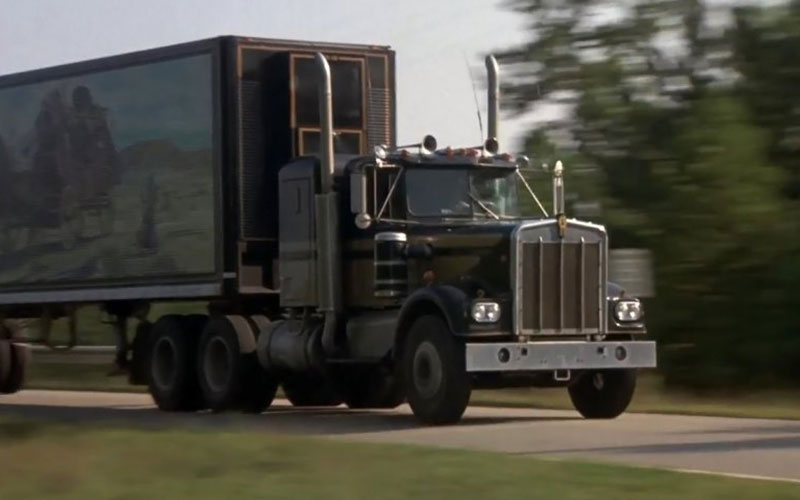 Now, that slick looking Trans Am wasn't the only vehicle prominently featured in the Smokey and the Bandit movies, it had some vehicular co-stars too. The first couple of examples were driven by Snowman. In the first movie, Snowman pilots a 1974 Kenworth W-900 A that's similarly painted to the Bandit's Trans Am in black and gold. Attached to it was a trailer that featured an intricate mural along both sides (plus a couple hundred cases of Coors inside).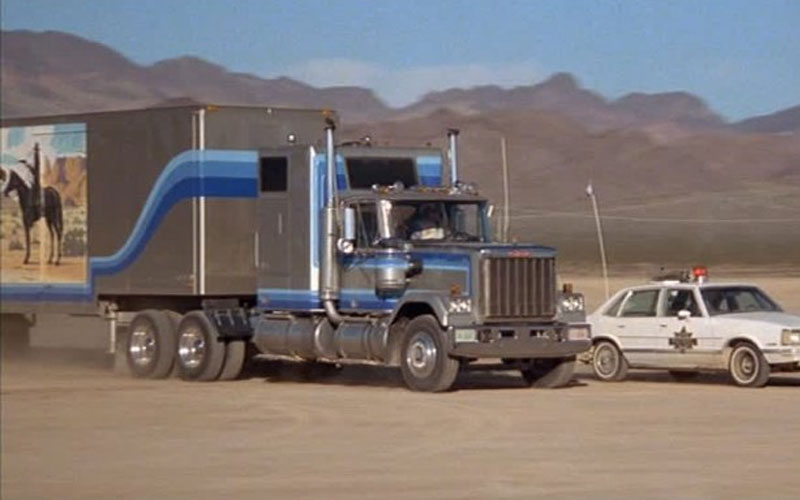 Snowman got his next semi-truck by accomplishing the double or nothing bet between movies that was set at the end of the first movie. In Smokey and the Bandit II, Snowman can be found driving a 1980 GMC General with a silver and blue paint scheme. The trailer changed, but the mural found its way on to the updated trailer still. That semi-truck had the pleasure of hauling Charlotte the elephant, definitely some interesting cargo in comparison to cases of beer.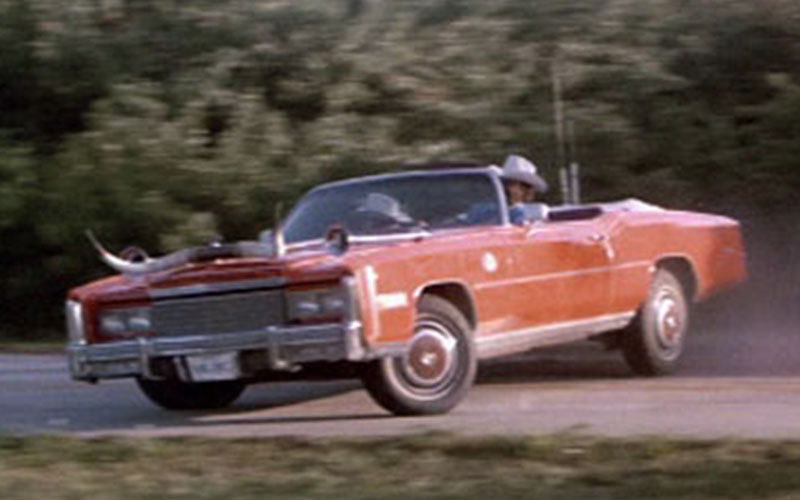 Throughout all of the movies, Big and Little Enos Burdette are the big gamblers that get all the movies put into action. We only see their car in the first and last movie, but it has as pompous of a personality as they do. A bright red 1975 Cadillac Fleetwood Eldorado convertible that has whitewall tires, matching red interior, and big bull horns on the hood.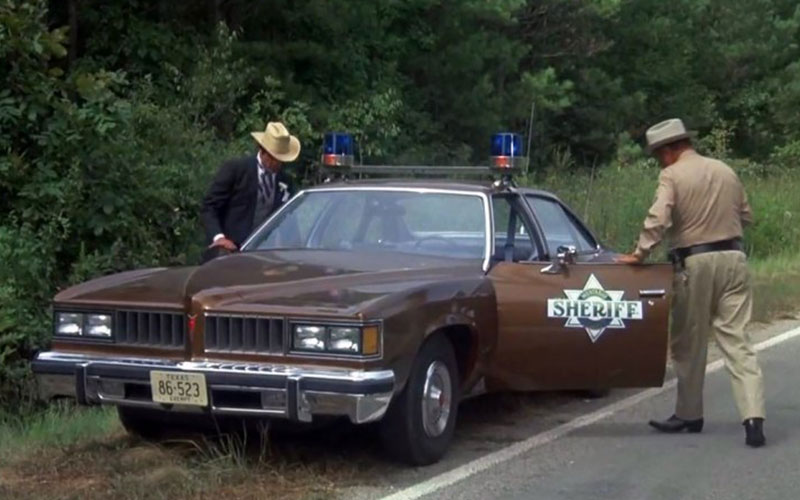 Then there's the "smokies" themselves, Sheriff Buford T. Justice and his son Junior. The law enforcement duo went through a couple different cars, but so did all the other officers throughout the series. The original car we found them in was a brown 1977 Pontiac LeMans that was suited up as a Sheriff's cruiser featuring the big star badge on the doors and some roof lighting. That'd be the car that turned into a convertible real quick when Buford drove under a metal beam. "Daddy, the top come off." Thanks Junior…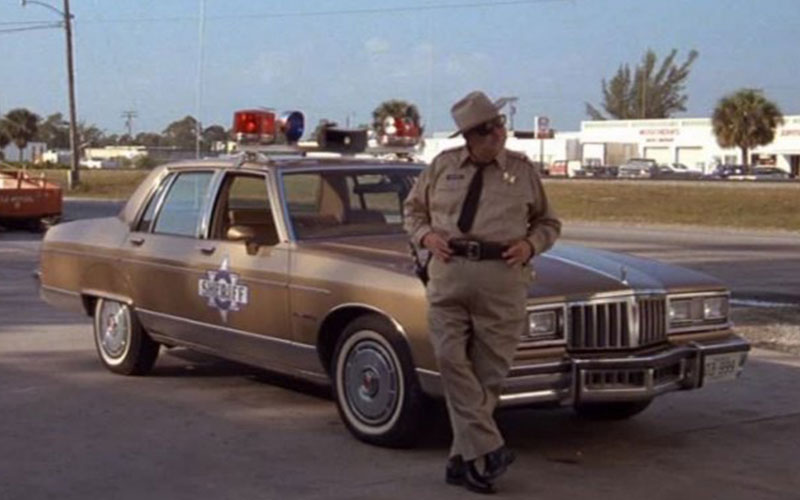 The next movie put the Sheriffs into 1980 Pontiac Bonneville that was dressed up in similar country Sheriff fashion. That car took a pretty good beating, as it was ran into by a semi-truck, stuck and fell off a drawbridge, and was even flipped onto its roof by the Steelers own Mean Joe Greene. Then in the final movie, when Buford took on the challenge to get a stuffed shark from Miami to Texas, he drove a blue 1983 Pontiac Bonneville, again with the lights and big ol' Sheriff sticker. The Bonneville ended up as a bare bones chassis with wheels by the end.