Let's look through all the Honda Accord generations. What was once a simple, yet fully equipped compact is now a full featured mid-sized powerhouse.
Looking Back Through Honda Accord Generations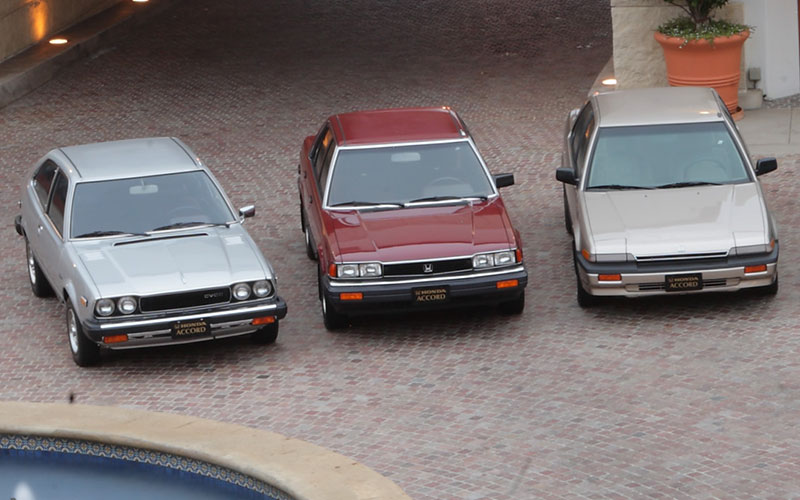 First 3 Honda Accord generations – hondanews.com | Shop Honda Accord on Carsforsale.com
The Honda Accord has been in the states since 1977, and it's easy to forget how this car has changed the automotive industry. Because of the Accord, people grew to expect more from their vehicles. Honda was the first to introduce items like standard automatic maintenance reminders and efficiently safe transportation that's fun to drive. Even today, people consider it the standard to which other sedans are compared to. Let's look at some Honda Accord generations and how it continues to be the standard to beat.