2022 Hyundai Tucson Powertrain
For all of its aggressive new angles and sporty-looking design, the 2022 Hyundai Tucson lets us down a bit on the non-hybrid engine front. Even though it has 20 more horsepower than last year's Tucson, the 187 horsepower 2.5-liter 4-cylinder won't wow you with torque.
The good thing about horsepower is that it will provide some much-needed passing ability on the highway. If you're yearning for more, and with a bonus of better gas mileage, the turbocharged 1.6-liter 4-cylinder hybrid has a combined 267 horsepower. You also get standard all-wheel-drive on the hybrid. The HTRAC all-wheel-drive system distributes torque between the front and rear wheels. There's no mention of front or rear bias, but we're guessing it's a front-wheel drive until you need the rear wheels. Like most AWD systems, you get to choose between Normal, Sport, Smart, and Snow modes.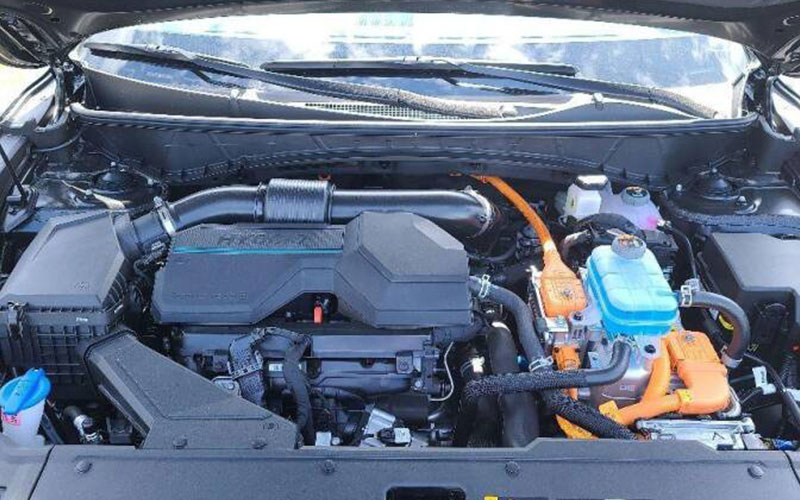 To us, the hybrid option feels quicker than the standard 2.5-liter 4-cylinder with more readily available torque as well. Some acceleration tests have shown a 0-60 mph difference of 8.7 seconds for the 2.5-liter and 7.4 seconds for the hybrid. Regardless of the engine, the smooth-shifting 6-speed transmission is fitted to both versions, and you'll love that it never draws attention to itself.
Hyundai doesn't say, but we would guess the 2022 Hyundai Tucson has a stiffer frame. It doesn't pass along vibrations and noise like the 2021 model had. Overall, everything has a very put together feel and the steering feels properly heavy, adding to the perception of solidity. Hyundai did an excellent job balancing an SUV ride with some sport-oriented character in the suspension. Body roll in corners and a lack of bouncing around on bumps will give you the feeling of a more sedan-like control. Very nice.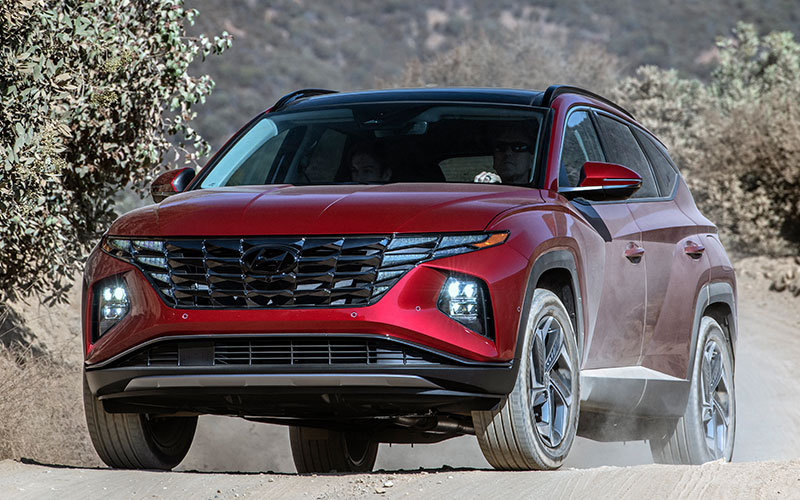 If you look past the stylized exterior and remember that this is an SUV, you'll be more than pleased with its drivability. While the Tucson is no sports car, its handling is confident, its steering is reasonably crisp, and its ride is agreeable.