"BB"

Origins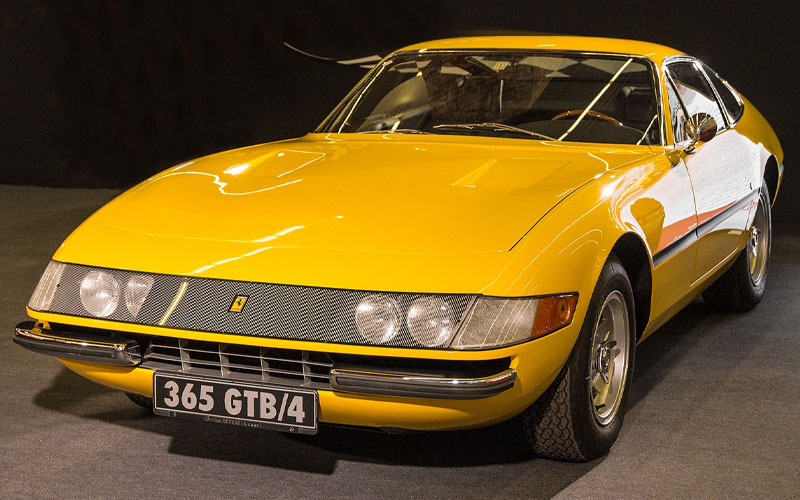 The Ferrari 365 GT4/BB was the successor to the Ferrari 365 GTB/4 and GTS/4 "Daytona." While their names might be similar, these two cars were in fact wildly different. The Daytona was a front engine grand tourer featuring Ferrari's signature Tipo 251 Columbo V12. The new BB shifted the engine behind the driver, splayed the V12 into a flat-12, and amped up the car's styling.
Before we go any further, let us address those asterisks. First, the 365 GT4/BB was not, strictly speaking, the first mid-engine car built by Ferrari, that would instead be the V6 Dino. The 365GT4/BB was the first mid-engine Ferrari to carry a Ferrari badge as the Dino carried its own distinct branding.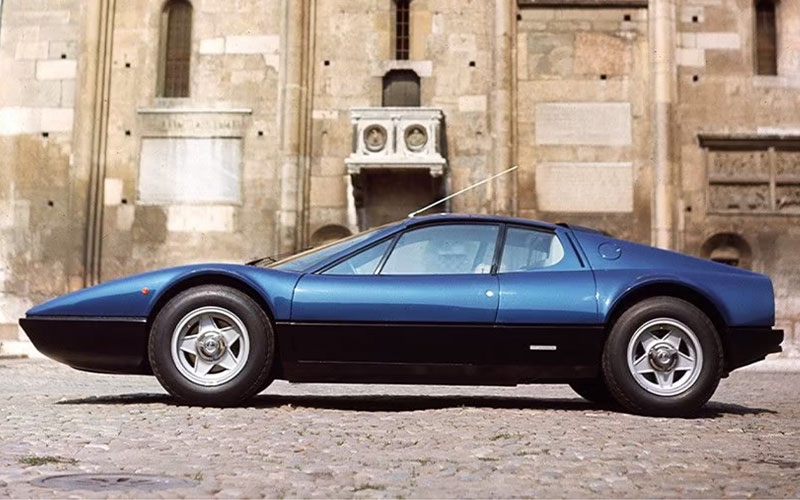 Next, the name Berlinetta Boxer is a misnomer for a couple of reasons. One, the BB's flat-12 did indeed have horizontal cylinders, but that alone does not make a boxer engine. A true boxer engine, like those found in Subarus and Porsches, have their opposing pistons firing toward each other and a 180-degree crank. The BB's flat-12 has pistons that move in the same direction and a 120-degree crank.
Not only is the above pedantic, but it is also moot as the "BB" in 365 GT4/BB did not originally stand for Berlinetta Boxer. Reports differ from those at Ferrari at the time, but some say the BB stood for Berlinetta Bialbero, referencing the cars twin-cam set up. The car's lead designer, Leonardo Fioravanti of Pininfarina, had yet another origin. He said in development the BB referenced French film actor Brigitte Bardot as both she and the new Ferrari were things of supreme beauty.
The first prototype of the Ferrari 365 GT4/BB debuted in 1971 at the Turin Auto Show. Though it was Ferrari's first road car with a flat-12, Scuderia Ferrari had been working on such designs going back to 1964. The Ferrari 365 GT4/BB made its official debut in 1973. Thanks to US emissions regulations and a 55-mph federal speed limit, Ferrari never brought the 365 GT4/BB and its later iterations to American shores.