The Eccentric Experience of the Testarossa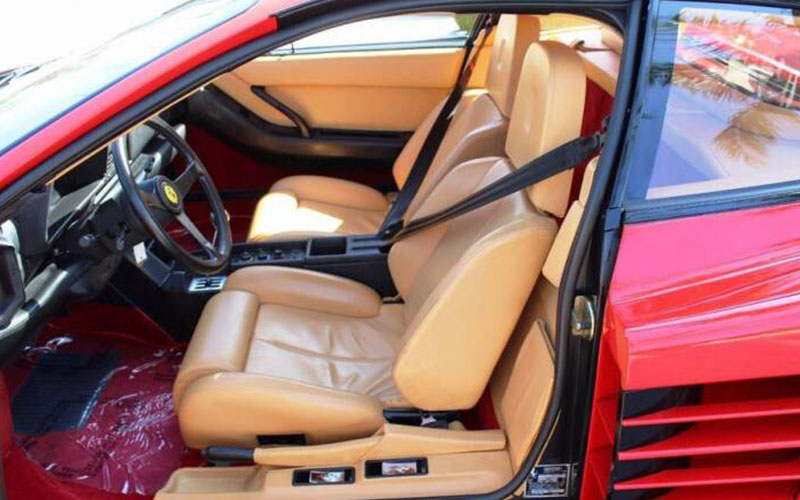 Slipping behind the wheel of a Ferrari Testarossa is a truly unique experience. First of all, the key bends. You read that right, it bends. Customers complained about hitting their knee of the key, so Ferrari added a hinge just after the shaft of the key so that after turning the car over, it could be bent out of the way. The oddities only continue from there. The door handle itself is hidden in the strake, so the first time you open the door requires a bit of exploration. Once in the actual seat, the upper part of the seat belt automatically positions itself, but you'll have to be the one to reach down and connect the completely separate lap belt.
With the seatbelts fastened and the key turned over and bent out of the way, it still takes a few minutes to really drink in the cabin and controls of the Testarossa. The center control stack is so oddly laid out compared to a new car that it takes regular use to comprehend. That's part of the charm though. Only after building a relationship with the Ferrari will you know which window button is which since they're identical, unmarked, and positioned oddly. Only after time will you easily remember that there are lighting controls on the steering wheel stalk, in the center console, and above your head in the ceiling. And only after some more time driving the car will you become familiar with what the unmarked seat controls on the side actually do.
Those seats, by the way, are pretty comfortable and well-bolstered. Even tall people can fit in there without too much strain or struggle. There's room behind the seats for some storage and there's even more upfront under the hood. In terms of practical use and comfort, the Ferrari Testarossa doesn't require you to completely compromise.