Inspired Rivalries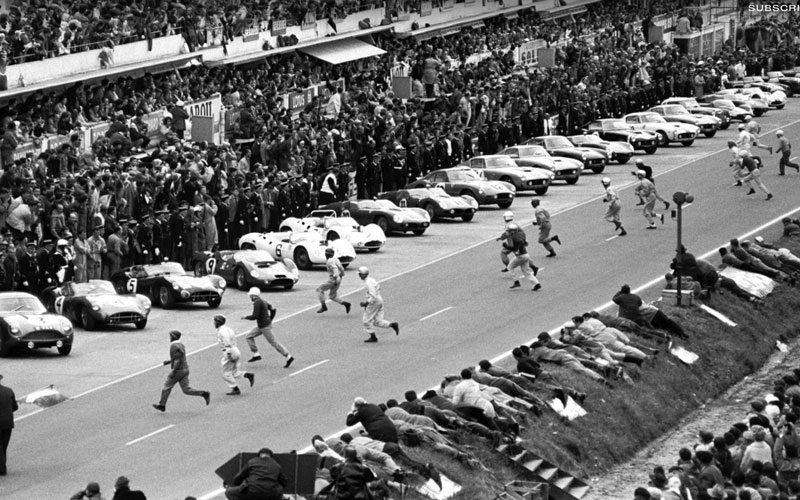 The 1960s were two of Enzo Ferrari's more notable rivalries. The first was prompted by a visit from customer, an Italian tractor maker named Ferrucio Lamborghini. Lamborghini was a fan of Ferrari's GT road cars, but felt that their clutches, which tended to wear out prematurely, could use some refinement. Enzo's salty reply? Basically, stick to tractors. But rather than stick to tractors, Lamborghini decided to get into the luxury sports car business himself and build a proper GT car with a proper clutch. That's right, Lamborghini, the maker of the most over-the-top supercars and potent Ferrari rival, got its start in response to Enzo's rudeness.
The next rivalry has become the stuff of racing legend. The beef between Ford Motor Company and Ferrari began with Ford's desire to get back into racing. In the early 1960s, Detroit's automakers had been operating under an informal agreement to stay out of the dangerous sport of auto racing. But with the advent of the C2 Corvette, it was clear the gentleman's agreement was a good as the paper it was printed on, as in, it was worth zilch.
Henry Ford II, Henry Ford's grandson had inherited control of Ford, and like Enzo Ferrari, wasn't used to taking no for an answer. So rather than build a racing division of their own, Ford approached Ferrari with a proposition. As we mentioned above, Ferrari's focus in racing meant funds from the company's road cars was often funneled straight to the racing division. This meant Ferrari's books weren't in the best of shape, despite their successes on the track.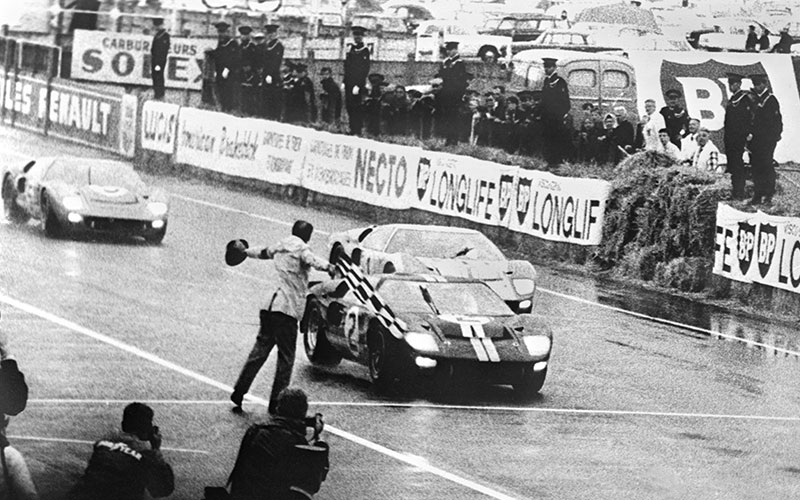 Enzo was initially interested in a deal but wanted to retain control of Scuderia Ferrari. Ford agreed with the proviso that Ferrari would need Ford's approval for any spending beyond 450 million lira, or around $700,000 US. The threshold meant de facto control of Scuderia Ferrari, something Enzo would not brook.
The dissolution of the deal was a bitter blow to Henry Ford II, who vowed to build his own racing team devoted to defeating Ferrari at their own game. That would prove a challenge, with Ferrari dominating in the early 1960s with six straight wins at the 24 Hours of Le Mans from 1960 through 1965. But with the help of builder Carroll Shelby and driver Ken Miles, Ford would get his win at Le Mans in 1966. Ferrari has yet to win again at Le Mans. Though they've continued to see success on the F1 circuit.
Check out this article for more on the epic Ford vs Ferrari rivalry.