Shelby American and the Cobra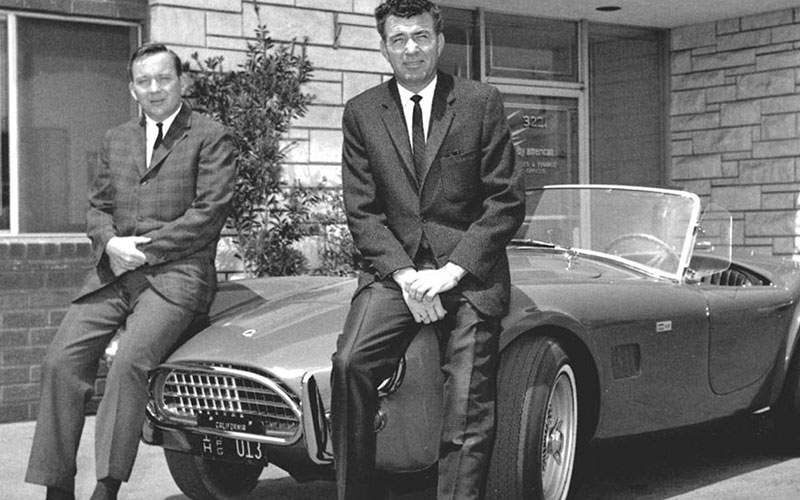 In the early 1960s, Shelby transitioned to other ventures that included the founding of the Shelby School of High-Performance Driving at Riverside, CA and forming Shelby American, Inc. with the purpose of building a new race car inspired by the light yet powerful Allards of his early racing days.
Shelby initially approached GM with his idea and parlayed three Corvettes for conversion. That trio was shipped off to Italy and were reskinned by none other than Sergio Scaglietti (designer of many, many Ferraris). But before those three cars, known to history as the Corvette Scaglietti Coupes, even made it back stateside, GM had pulled the plug on the project, wary that Shelby's new car might overshadow the Corvette.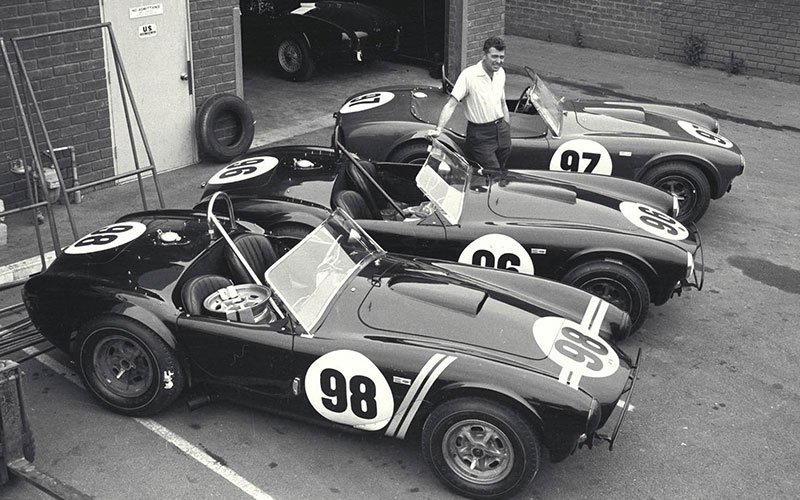 Undeterred, Shelby began casting about for alternatives and heard rumor that A/C Cars of Britain had lost their engine supplier. He called them up with a proposal to, A/C bodies married to an American V8. A/C Cars liked the idea. The only hitch was Shelby didn't yet have a deal for an engine, but he knew Ford's new Windsor's V8 was a likely fit. At his meeting with Ford, Shelby pitched the new car as a chance for Ford to help build a Corvette-beater. One executive that liked the idea was Ford's general manager at the time, Lee Iacocca.
In 1962, Shelby began building and racing the first of his A/C Cobras. A perfect blend of lightness and power, the Cobra is one of the greatest American cars ever made. Even so, it failed to finish its first race in '62. But once refined, the Cobra quickly began picking up wins (with drivers Ken Miles and Dave McDonald behind the wheel) and doing just what Shelby had promised, beating Corvettes in the process. Among the biggest wins was a GT class in at the 24 Hours of Le Mans and fourth overall finish.
Notably, the Cobra 427 was, from 1964 to 1966, the fastest production car in the world with a top speed of 165 mph.