Like the Jeep, the Dodge Power Wagon emerged from WWII to become a utilitarian hero in civilian hands.
From Battlefield to Farm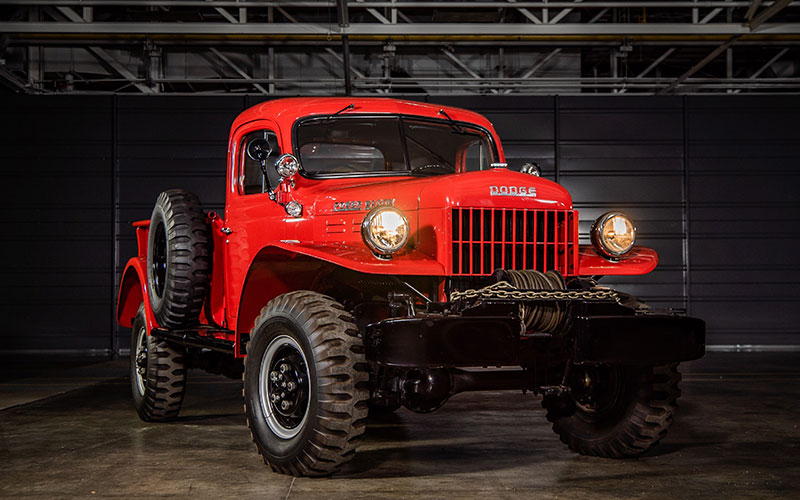 We all know the story of the Willys Jeep. How the battle-tested off-roader endeared itself to American GIs and went on to become a legendary nameplate back home. In fact, that early Jeep had a big brother during WWII, the Dodge Power Wagon. The ¾-ton "carryall" was a four-wheel drive behemoth capable of tackling the toughest terrain and the biggest of jobs from troop transport and ambulance work to hauling munitions and fuel.
Following the close of the war, like Willys, Dodge pitched the Power Wagon to a civilian audience as the perfect vehicle for the toughest jobs, tagging it as a "self-propelled powerplant." For the next several decades, the Dodge Power Wagon was your best option for a heavy-duty truck. Whether you needed a stump pulled, a fence built, a fire extinguished, or school children bused, the Power Wagon was your platform of choice.