Bringing the Honda CRX to America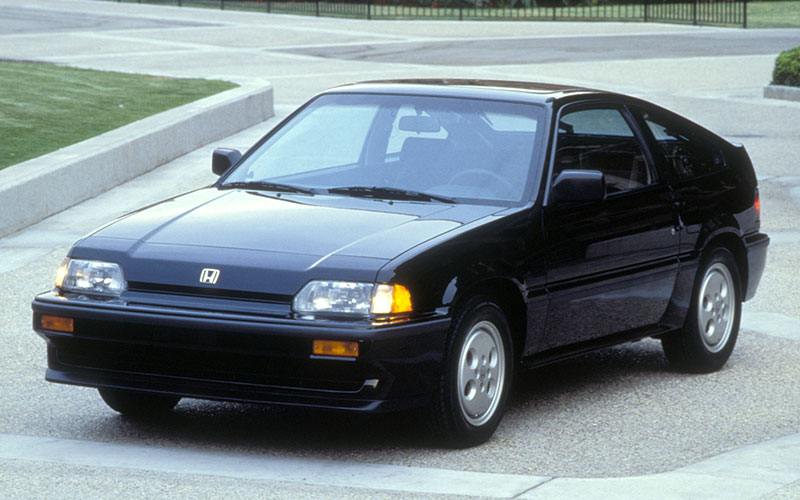 In 1980, the Ballade Sports CR-X was introduced by Honda in Japan as a city commuter car. Though not initially intended for the North American market, four years later, the Honda Civic CRX goes on sale in the USA. The CR-X name stands for Civic Renaissance Xperimental. The hyphen is only included in non-US models and here in the states, the name is CRX, not CR-X.
The CRX's innovative shape is largely influenced by the design of the Alfa Romeo Junior Zagato that was released in 1969. The tiny Honda CRX could be had in a trim that weighed as little as 1,800 pounds. Under the hood was two available engines. The base 1.3L I4 motor made just 58 horsepower and a larger 1.5L I4 engine made 76 horsepower. A five-speed manual was standard on both, but a three-speed automatic was also available.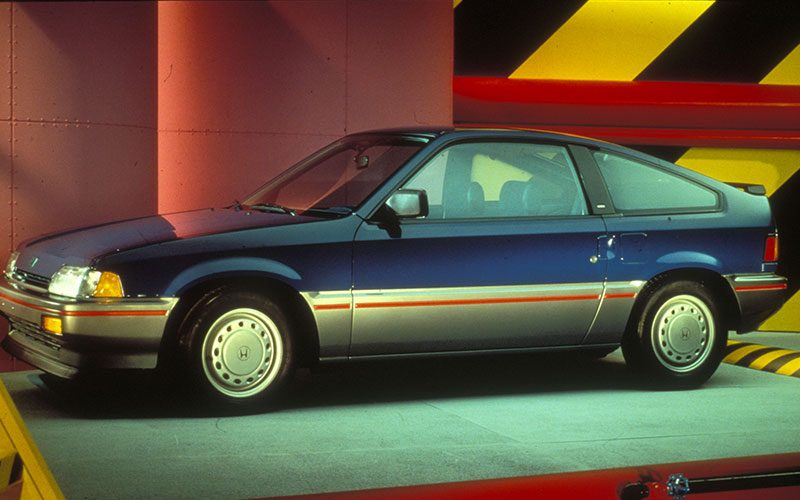 That combination of a light curb weight and a punchy engine allowed the Honda CRX to be both economical and fun to drive. The CRX was faster than a Volkswagen GTI of the same time, but cost less. In 1984, a then unknown tuning company known as Mugen partnered with Honda to create an SCCA GT-4 racing CRX that made 165 horsepower and went on to win multiple championships. In 1985, the CRX Si arrived on the scene with 130 horsepower everywhere but America, where it just made 91 horsepower.
While the first generation of the Honda CRX was a car that enthusiasts enjoyed, it also proved impressive to those seeking efficiency and practicality. In its most fuel-sipping form, the CRX achieved a combined EPA rating of 39 mpg.