GTI vs Mazda3 Driving & Performance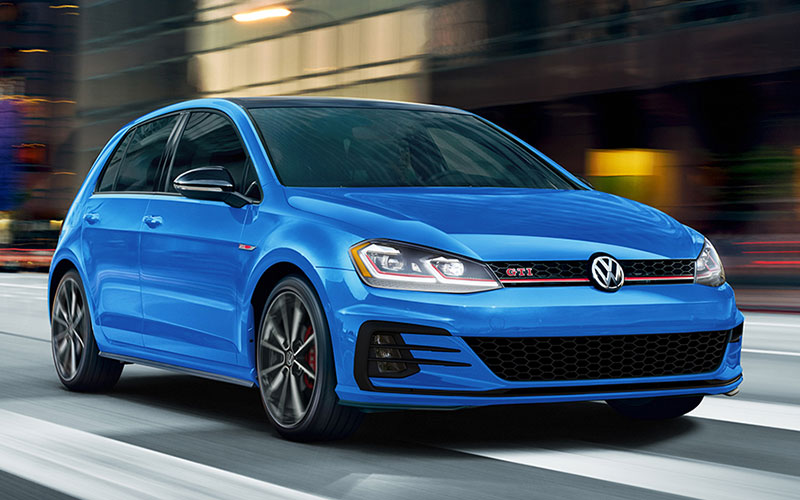 These two hatchbacks attack the market in completely different ways. Much in the same manner that Porsche has slowly softly massaged the 911 into the brute that it is today, Volkswagen has never really changed the GTI in some shocking and abhorrent way. It's certainly improved and the overall quality of the car has taken to incremental steps forward over 45 years too, but the changes haven't been made in haste.
The problem is that, unlike the 911, the GTI is built to be a compromise from the very beginning. It's built to both be sporty and smart, the brains and the brawn. The steering is well-weighted and overall the car is well balanced. The 6-speed transmission is buttery smooth and the notchy feeling of each change is wonderful. The only time that you notice the compromise is when driving the car hard. The front wheels struggle to do all of the accelerating, braking, and turning… so it wants to understeer more often than most enthusiasts will appreciate. The bigger problem is that if you get in the GTI after driving the Mazda3 you'll feel like it's down on power. And that's because it is.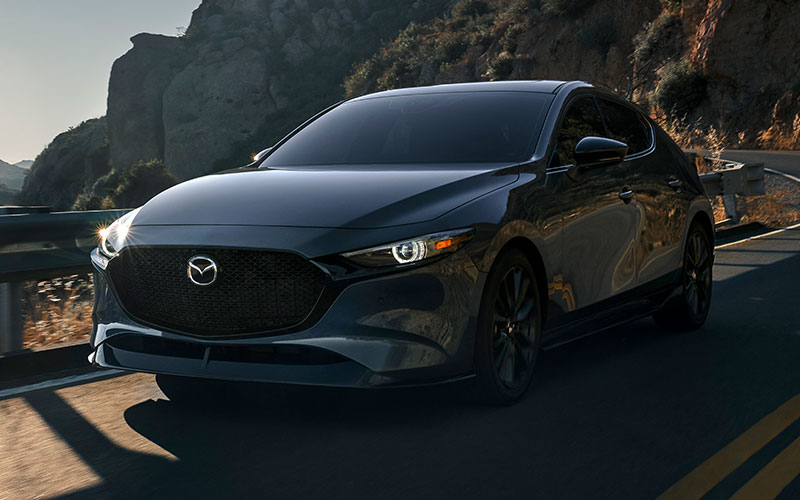 Stab the throttle in either of these cars and you'll be shot forward, but after about 40 mph the VW gives up the ghost losing in the battle to 60 by nearly half a second. It does a bit better in a sprint to 100 only losing by .02 seconds, but as the Mazda3's predecessor might remind us "It doesn't matter if you win by an inch or a mile, a win's a win".
That performance continues in every other avenue too. The all-wheel-drive system works tirelessly behind the scenes allowing the Mazda3 to avoid the abundance of oversteer seen in the GTI. Where the GTI might be considered more comfortable, the Mazda is sharper. The electrically assisted steering isn't as nice as the VW, but it's close. And the way this thing brakes is surprising considering that the rotors are more than an inch smaller than its rival here. Perhaps the lighter unsprung mass is contributing to the handling prowess. Despite the Mazda3 also being a compromise, it feels far less like one.