Charming in Hindsight
The Subaru SVX was destined to face a sales challenge right out of the gate. It was, after all, unique to the Subaru brand. Sure, Toyota had recently upended expectations for what a Japanese brand could accomplish with its groundbreaking Lexus LS400. But Subaru had never fielded a "sporty" GT car before. So even though they called the SVX "the next logical step" for the company, Subaru struggled to find a coherent narrative around the car. In fact, the marketing snafus surrounding the SVX and other Subaru products of the early 1990s are the stuff of legend and even the subject of the classic non-fiction title Where the Suckers Moon by Randle Rothenberg.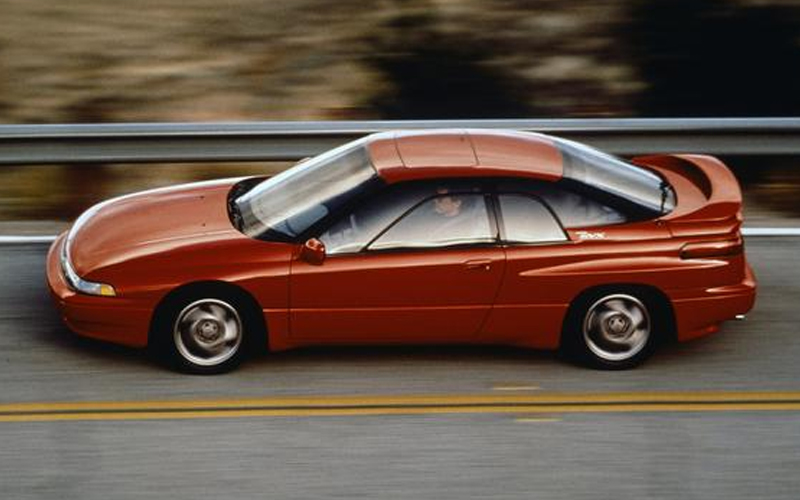 A dodgy marketing strategy was just one of many headwinds for the SVX. Another was a price tag $10,000 over the next most expensive Subaru, the XT, which in turn was nearly that much more expensive than any other vehicle in the company's lineup. Going back all the way to Malcom Bricklin's importation of the first Subaru 360s in the late 1960s, Subaru of America had long been the "budget" Japanese brand. Getting people to fork over that much dough "for a Subaru?!" was difficult.
The combination of expense, confused marketing, and a relative lack of performance proved fatal to the Subaru SVX. Sales peaked in its first year, with 5,280 sold in the US in 1992, and dwindled down from there until it's cancellation in 1996.
In the end, Subaru's indominable optimism wasn't enough for the SVX to succeed. But, like that kid in little league swinging at every pitch, Subaru's optimism has always been its greatest charm, and its greatest asset; that willingness to take chances on novel ideas, no matter how half-baked.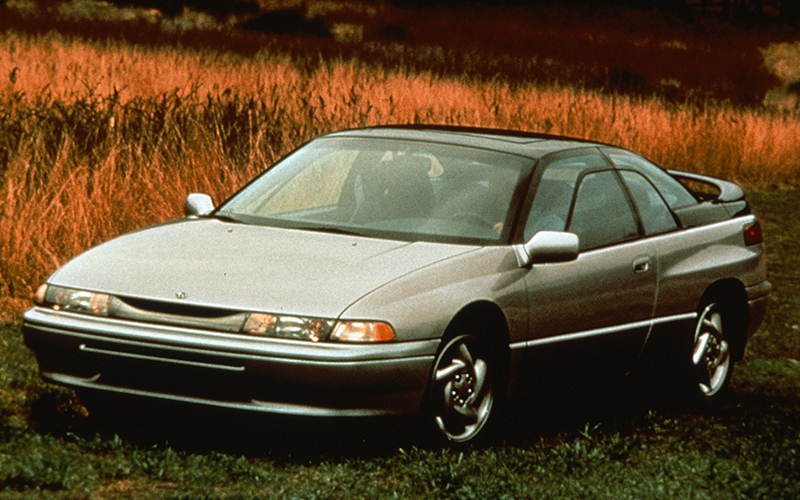 1992 Subaru SVX – carsforsale.com | Shop Subaru SVX on Carsforsale.com