Low-Quality Aero Parts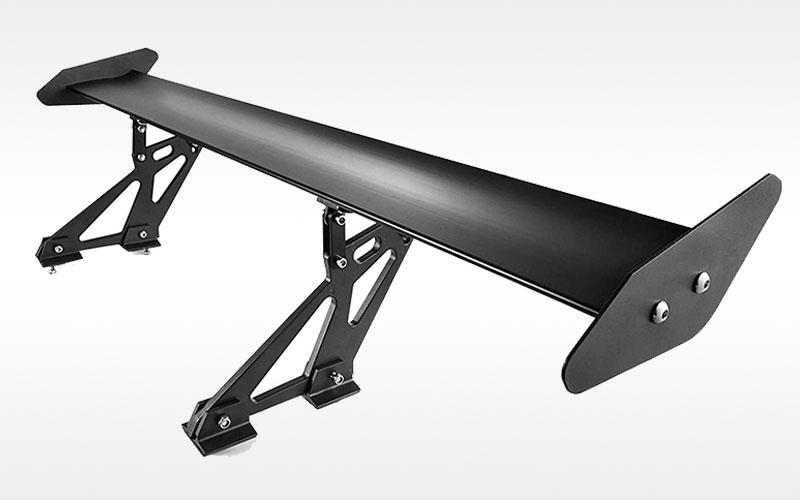 Some aerodynamic accessories can help with downforce and drag, but not all of them are made the same. There are some rear spoilers out there that sound good online, but look bad in person. An adjustable GT styled rear spoiler sounds cool and effective, but then you get it and realize it isn't very wide, is made with cheap components, and some of the essential installation hardware is missing. You're better off saving up for a better and larger one if that's your style, or just get a nice flush mounted lip style one made for your vehicle.
Other aerodynamic car accessories you don't need are the universal front bumper kits and those stick-on rear diffusers. The front bumper kits typically include a lower lip spoiler or some wings positioned at the sides, but if they get bumped wrong or even experience too much turbulence, they'll flip off to the side of the road never to be seen again. Then those rear diffusers… Diffusers are supposed to help with airflow from under the vehicle to reduce drag and help with downforce, but these little individual plastic or foam diffusers aren't going to cut it. They're just for looks, so make sure you take the time to evenly space them and not have one placed crooked. Or, better yet, just don't get them at all.