How Ford's BlueCruise Works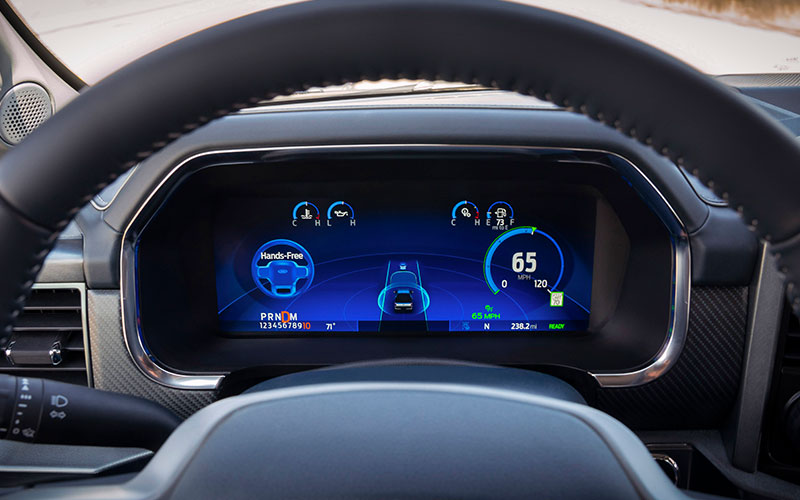 The Ford autonomous driving program began with their Co-Pilot suite of driver aids and BlueCruise builds on this. It marries adaptive cruise control, lane centering assist, and speed limit sign recognition with road details from a network of vehicle cameras, radar sensors, and a proprietary GPS database. This allows an equipped vehicle to identify when it's traveling in what Ford designates an approved "BlueZone".
At the moment, Ford has mapped 100,000 miles of North American highways for these zones and only allows BlueCruise to be activated inside of them. SuperCruise from GM operates in a similar fashion, but has data on over 200,000 miles of roadways to date. Tesla deviates here and allows drivers to activate AutoPilot on any road, at any time. They rely on road data uploaded to their cloud via other Teslas that have previously driven the road.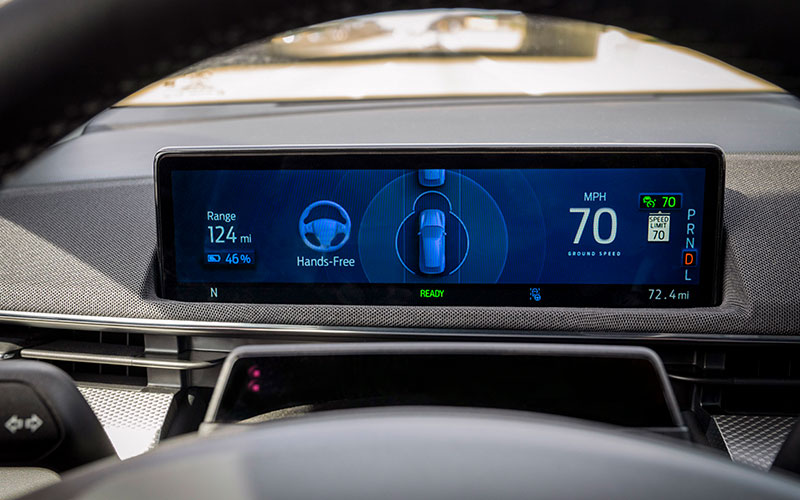 A key distinction for BlueCruise is the ability of a driver to completely remove their hands from the steering wheel while activated. Tesla's AutoPilot requires hand contact at all times. While engaged, a driver-monitoring camera keeps track of the driver's eye gaze and head position to watch for inattention or drowsiness. The system will audibly warn drivers if it detects a problem and cease operation shortly after if there is no response. GM utilizes a similar camera-based, driver attention system while Tesla does not.
Ford's autonomous driving system relies on visual and text based information within the digital gauge cluster to communicate with drivers during BlueCruise operation. This is in contrast with Cadillac's SuperCruise, which has lighting embedded up high on the steering wheel. Green lights mean SuperCruise is in control and blue means it is engaged but the driver is in control. Red lights mean SuperCruise is about to shut off and the driver needs to take over immediately.