Niki Lauda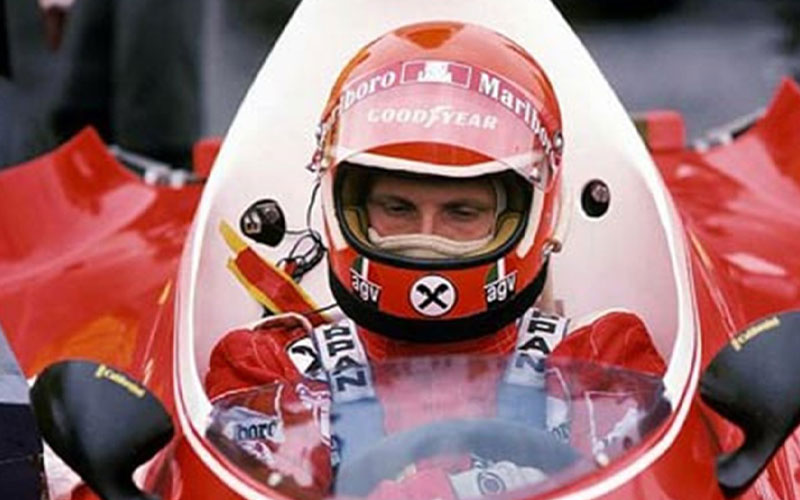 Niki Lauda makes the list not only for his F1 championship success but for his remarkable comeback during his career. Lauda famously worked with Ferrari to bring the brand back to F1 glory after providing Enzo with some brash remarks about the quality of their F1 car. He took Ferrari back to the top in 1975 with an F1 World Drivers' Championship. He was poised to make a repeat performance for the 1976 season, but tragedy struck as he crashed and his car burst into flames during the German Grand Prix. Lauda suffered serious burns, had broken numerous bones, and his lungs were damaged from inhaling smoke during the crash.
Medical professionals felt that the damage was too much to overcome and had considered him a lost cause. In what was described as sheer force of will, Lauda survived and continued to race just six weeks later. From then on, Lauda could be seen in his signature red hat that helped hide his disfigurement following the crash.
Lauda had the chance to secure the 1976 championship, but pulled out of the final race due to circumstances being too dangerous for him. Enzo Ferrari began plans to replace Lauda for giving up the championship. In retaliation, Lauda went on to win so much that he was able to skip the final two races and win the 1977 championship as an act of revenge. Niki left Ferrari to drive under Brabham, but would leave F1 in 1979. However, he came back under McLaren in 1982 for a big contract and went on to win the Drivers' Championship with them in 1984 before once again retiring in 1985.