What to Expect of the 2020 Tacoma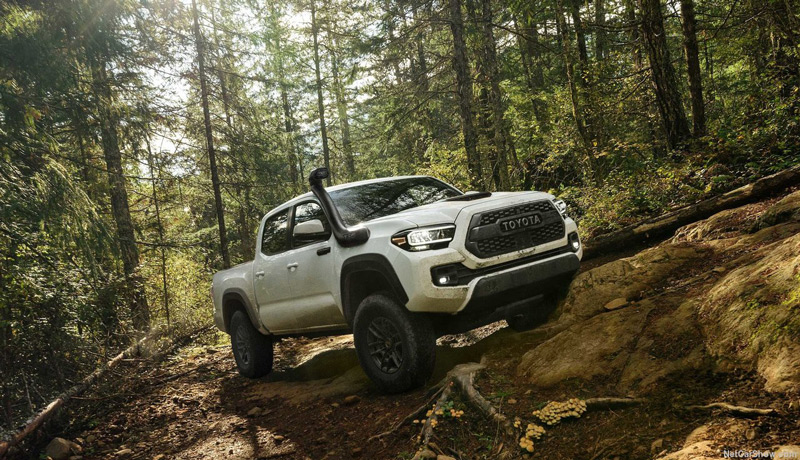 Toyota is promising the Tacoma to be all that it has been before and more as it stacks up against the Ford Ranger and Chevy Colorado. With the same toughness and dependability, drivers won't be disappointed when they get behind the wheel. There is even more capability and better handling with new features, too.
2020 Toyota Tacoma Specs
TRD Pro Trimline
Engine: 3.5L V6
Horsepower: 278 HP
Drivetrain: 4WD
Transmission: 6-speed manual or 6-speed automatic
Fuel Efficiency: 18 mpg city | 22 mpg highway
Towing Capacity: 6,400 lbs
The 2020 model brings not only the ruggedness of an off-road vehicle but the comfort of a luxurious truck. As the 15th best-selling vehicle in the U.S., the Tacoma has delivered both the yin and yang of work and play that drivers look for in a mid-size truck.
What's New?
Multi-Terrain Monitoring
The Tacoma now helps avoid blind spots with a multi-terrain monitor that pulls in front and side views to avoid colliding with obstacles while off-roading.
Crawl Control
Add this under the tab of "Things I Didn't Know I Needed." The Crawl Control feature is basically a cruise-control for off-roading.
10-Way Power Seat
Toyota answered long time Tacoma fans' calls. The seats have been a long-time complaint of Tacoma drivers who drive long stints on the highway or over rugged roads. With the 10-way power seat, drivers can get comfortable no matter what terrain is under the tires.
Panoramic-view Camera
For a full look around your vehicle, three of the Tacoma trimlines offer a surround-view camera to help you navigate out of tough terrain and around obstacles.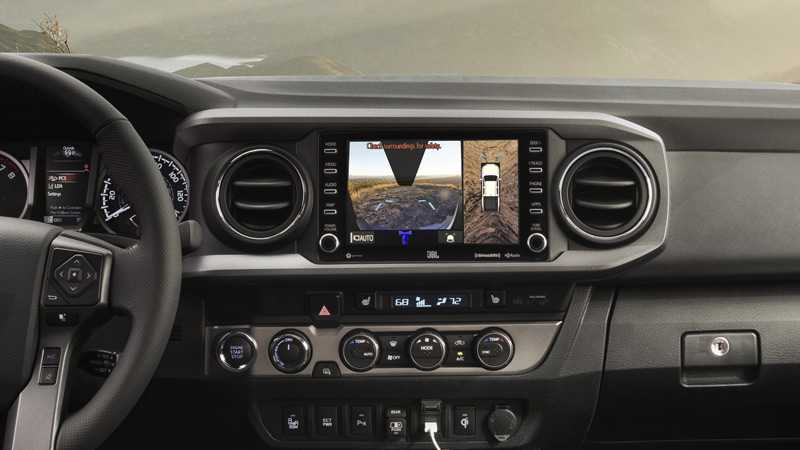 Upgraded Infotainment Center
Toyota finally upgraded the standard Tacoma infotainment center to be compatible with Apple CarPlay and Android Auto.
What Needs Work?
According to Motor1, there is one quality of the Tacoma that may need a little work. As an off-road vehicle, drivers expect top-tier handling, but that doesn't always mean the ride is comfortable. Even on flat pavement, drivers have experienced a bit of "shake." This shake, although not detrimental to the safety of Tacoma passengers, can be a little more rugged than expected on highway roads.
With Toyota's recent switch to Fox shocks in 2019, the ride is a little smoother, but it doesn't make for a relaxing ride in the backcountry. But for real off-roaders, the ride doesn't have to be smooth sailing to still have fun.
Toyota Tacoma Sets the Standard for Mid-Sized Trucks
With the 2020 Tacoma's release date unknown, we're all left here to wait. What we do know, from sources like Edmunds and MOTORTREND, is that the 2020 Tacoma seems to hold up to Toyota's standards of building quality, hardy trucks that hold their value for years to come.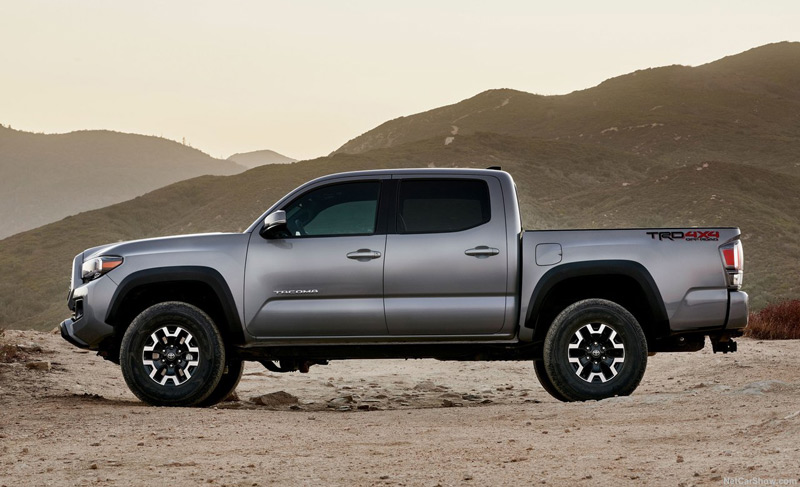 What do you think about the new 2020 Toyota Tacoma? Do you prefer older Toyota trucks? Check out Carsforsale.com to find the perfect Tacoma for you.
Ready to Off-Road? See Get Muddy: Mudding and Off-Roading Culture