We take the new 2024 Audi Q8 e-tron out for a spin in the Mile High City and find out why a few tiny changes make it far better than ever.
N

ew name, a bigger battery, and better on-road skil

ls.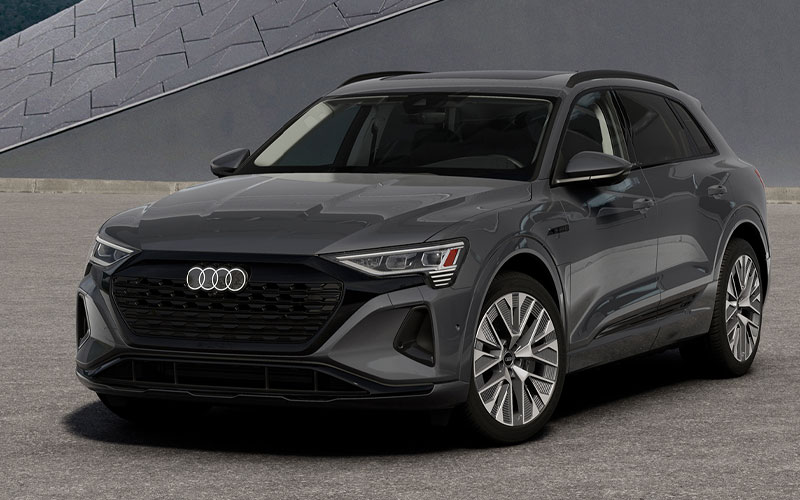 The vehicle that one chooses as their daily driver can say a lot about them. Sometimes that choice can make it very clear to folks what one prioritizes. For example, folks running around in jacked-up pickups probably like to off-road and those in Mazda Miatas probably appreciate pure inexpensive driving pleasure. The 2024 Audi Q8 e-tron is a suitable update from the 2023 model, simply named e-tron, and will speak to those drivers looking for subtle but strong competent on-road manners.
The Audi Q8 e-tron starts at $74,400 and offers drivers the chance to pilot their car in almost complete anonymity aside from a clear appreciation for quality. It doesn't scream to others what it's about and frankly, we bet most wouldn't know it was electric.
For 2024, this four-door hatchback-style SUV has a bigger battery, more range, and an updated set of suspension components that make it an all-around smash hit. Here are the big details you need to know about.