Performance – Torque Versus Towage Make for Tough Choices
Both the RAM 1500 and Silverado 1500 can run in the upper 6 sec. ranges for 0-60 times when configured properly, but since drag racing isn't the primary focus of these vehicles, we'll turn to towing.
The Silverado's beefy 6.2-liter V-8, along with the optional "Max Towing" package including a 15-angle trailer cam, gets the segment's best towing capacity at a sterling poundage (pun intended) of 13,400lbs. To get the most payload out of your Silverado you'll need the regular cab long box, which has a payload of 2,250lbs.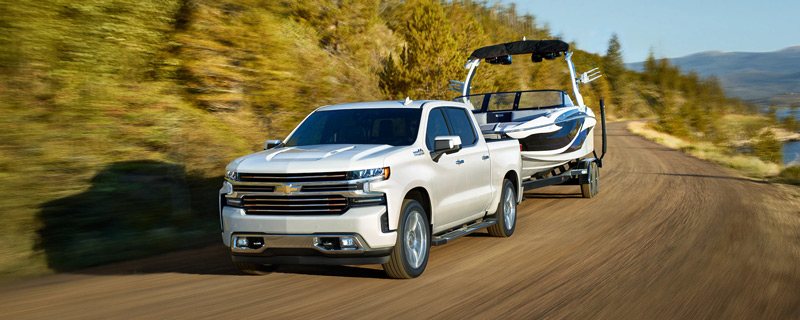 As for the RAM's top numbers, you'll be needing one of the two eTorque hybrid-assisted engines. The V-8 eTorque is the RAM's top tower at 12,750lbs., and the V-6 eTorque provides 2,300lbs of payload capacity. But that's not the whole story. It's the RAM's diesel that leads the class in raw torque at 480lb. ft.
Both the RAM and Silverado are still behind America's best-selling truck when it comes to payload, which for the F-150 is 3,230lbs. Max towing for the F-150 is just a notch below the Silverado's at 13,200lbs.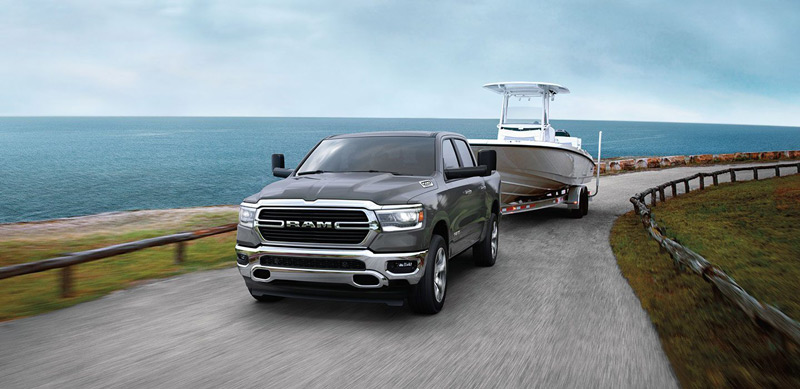 Aside from raw output, which have these two trucks running neck-and-neck, there's also the question of handling, and this is where the RAM starts to separate itself, if ever so slightly, from the Silverado. The RAM surprises with its limited roll and tight cornering. The steering on the RAM is point-and-go and weighted in that Goldilocks zone of just right.
The Silverado also does a decent job around corners and the impeccable optional 10-speed automatic transmission makes for exceptionally smooth acceleration. Steering is a little lighter than the spot-on RAM but is still good.