For getting the most miles for the fewest dollars there are few better choices than the Toyota Prius or Honda Insight. But which is better at $10,000?
Hybrids Head 2 Head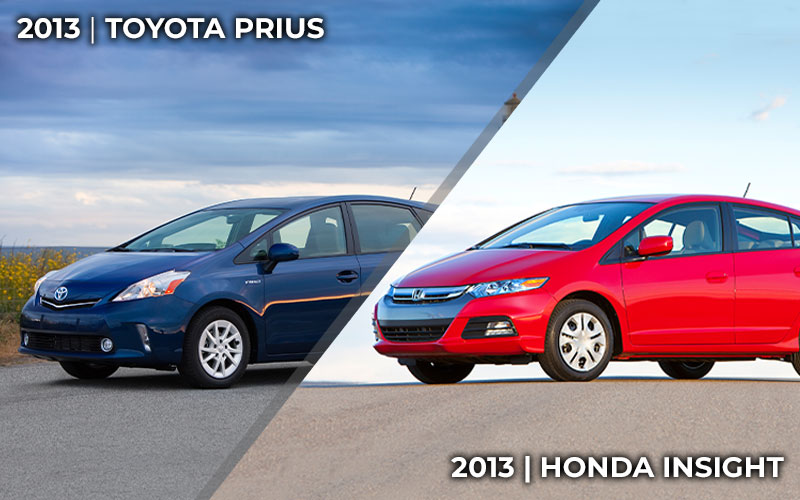 For those of us looking to stretch our car buying and car operating dollars to the max, a used hybrid with reasonable mileage offers a unique and compelling option. The Toyota Prius and the Honda Insight are avatars for the frugal and practically minded. They aren't the sexiest or fastest, but they deliver consistently good gas mileage and excellent daily drivability. Getting from point A to point B never made you feel as smarter than from behind the wheel of a Prius.
For the purposes of our comparison, we chose a price ceiling of $10,000. At that price range we're looking at either a second-generation Honda Insight or a third-generation Toyota Prius. The 2013 models of each fall in the middle of those respective generations and provide a good median target in terms of price and mileage. When new, the Prius was the more expensive of the two cars and as a result these seem to carry more miles at this price than a comparable Insight. For example, a 2013 Prius at $10,000 will often fall between 120,000 and 150,000 miles while the Insight will carry closer to 90,000 to 120,000.
The question becomes, is the used Toyota Prius worth the extra miles or is the used Honda Insight the better value? Let's find out.