Two all-star SUVs square off. We pit the Toyota 4Runner versus Ford Explorer with a budget of $20,000 for the best used SUV for the money.
The Right Tool for the Job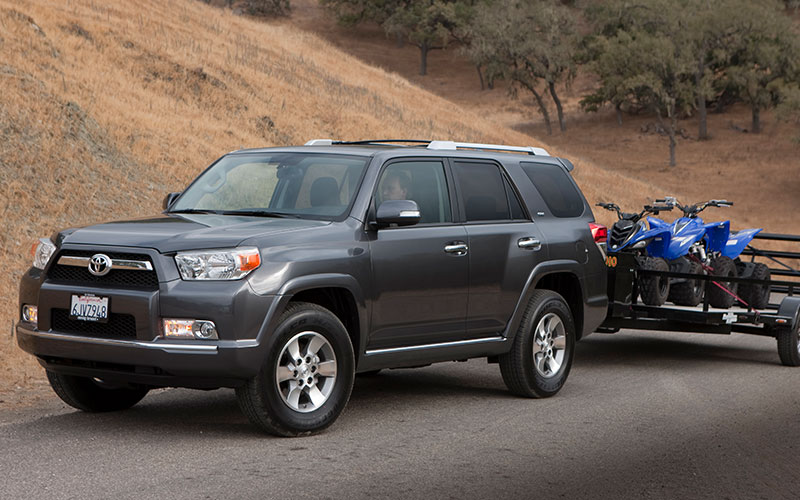 The Toyota 4Runner and Ford Explorer are two of the most beloved, and therefore best-selling SUVs on the market. Both feature three rows, all-wheel/four-wheel drive capabilities, and load of practicality. They also have their distinct personalities. The 4Runner is a body-on-frame off-roader most at home on the trails whereas the Explorer is the all-wheel drive family hauler that replaced the minivan. Not that the 4Runner won't cover your bases on the next grocery run or that the Explorer can't get you there in 6-inches of snow, but these SUVs do have distinct personalities.
New, these SUVs run between $35,000-$40,000, and considerably more at the higher trims. Used however, you can find good examples of either vehicle for around $20,000. At that price you'll most commonly find 2012 model-year 4Runner with between 100,000 to 150,000 miles on the odometer. At that same price you'll find 2015 Explorers with anywhere between 70,000 and 100,000 miles on them. That gap in age and mileage can tell you a few things, but they may not be the things you expect.
Age and mileage tend to wear on some vehicles more than others. Higher mileage Toyotas command a greater premium on the used market thanks to that company's consistent track record of reliability. When comparing these two vehicles you'll have to consider their expected lifespans (and how you plan to use them).
Here are some other things to consider.