Used Volkswagen Tiguan vs Ford Escape Interior
When you open the door and sit down in the Tiguan, you'll immediately appreciate the way everything looks. Even today, it's still in styles and of high quality. Buttons feel excellent and soft plastics are on the dash.  Yes, you'll probably pay just a little more for a Tiguan, but it shows up in the extra attention to detail.
The Tiguan's seats are firm and comfortable, plus you get leather if you can find the top trims. Although the Volkswagen Tiguan doesn't have the peaceful silence of the Ford, its noise level is acceptable for such a sport-oriented vehicle.
One thing the Tiguan lacks is loading space, however. The Tiguan has nearly 12 cu-ft less cargo area than the Escape we're comparing, which cramps your style if having space behind the seats is essential. The Tiguan has 23.8 cubic feet with passengers or 56.1 cubic feet with the rear seat folded. The Escape has 34.3 and 67.8 cubic feet for a substantial difference in loading capacity. This may be the deciding factor for you.
Although the Ford Escape is full of space for what you can put in it, the interior looks old. In 2015, it may have looked avant-garde with its busy layout and angles, but like many "modern" designs, it just looks dated. The plastics are just on the edge of being acceptable, and there are many confusing placements of buttons. There are a lot of those buttons too. Over a week or two, you should figure everything out, but initially, it's a user experience disaster. Compared to the Escape, the Tiguan is the well-thought-out and straightforward option.
Even though the VW is more refined, when you sit in the Escape's very comfortable seats and drive down the road, you'll love the quiet interior. Sure, it doesn't have the German form and function, but it's useable, friendly, and serene. And it's big. As mentioned, it seems like a Suburban compared to the Tiguan. By comparison, the class leading Honda CR-V is a little bigger, but not much. So, you'll be happy on the grocery trips or day trips to the mountains with family.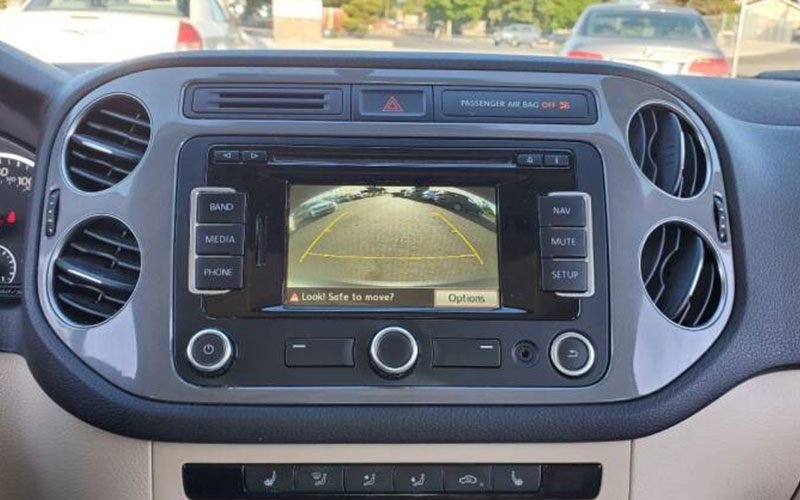 We haven't forgotten tech, and yes, these used vehicles have it. Although the used Volkswagen Tiguan has a touchscreen and backup camera, it about ends right there. The used Ford Escape is packed with technology up to the ability to park itself if you can find one optioned with the feature.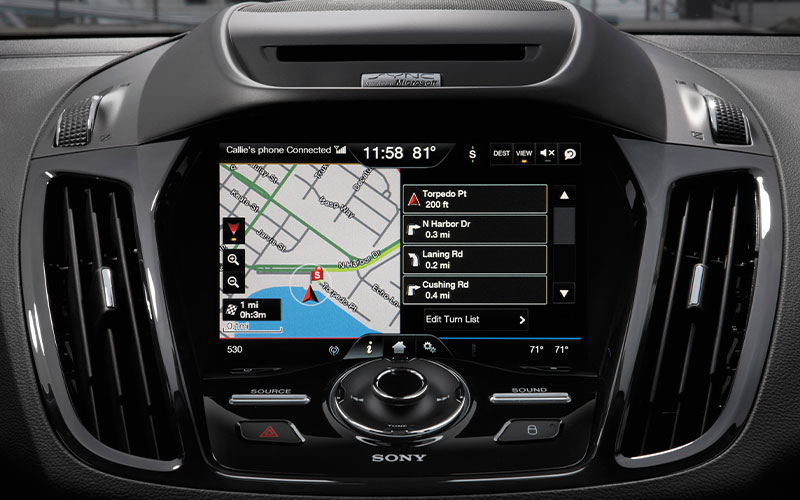 The Escape also has the Sync 3 touchscreen infotainment system. We weren't a fan of this original system since it was very slow and glitchy, but Ford had a series of software updates over the years that, if applied, would help it out immensely. If you score a Titanium trim, you may even gain integrated navigation.