2021 Ford Escape Powertrain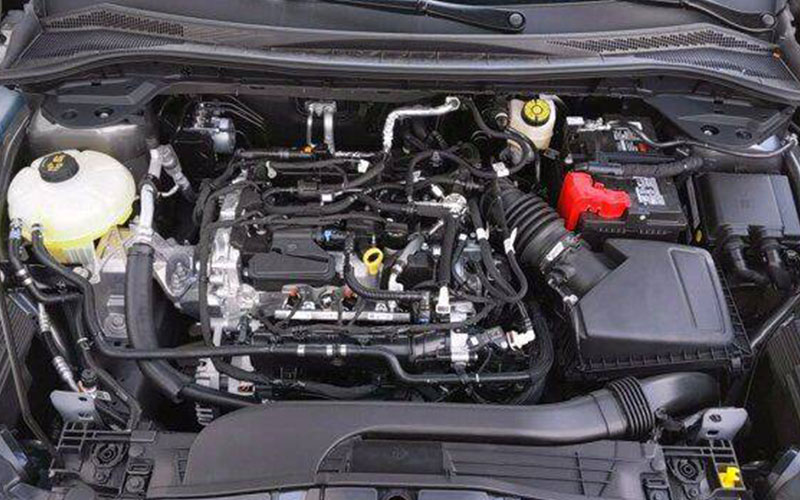 For 2021, the Ford Escape S is pulled by a turbocharged 1.5-liter 3-cylinder. That's pretty tiny in size. Even though the 3-cylinder sounds small, it produces 181 horsepower and 190 lb-ft of torque. For daily driving, that's more than enough to power the Escape. That horsepower and torque rating is about the same as a new Hyundai Tucson, and the Escape doesn't way as much.
Assisted by the smooth and quick-shifting 8-speed automatic transmission, the 2021 Ford Escape can move from 0-60 mph in 7.7 seconds, so it's no slouch. That's a full second faster than the its Hyundai Tucson competition. Assisting on the power front is Ford's drive select modes of Normal, Eco, Sport, Slippery, and Snow/Sand. Each one changes the engine and transmission mapping and adjusts the throttle response. We love the Sport mode and don't mind the cute, but unnecessary, animation on the 12.3-inch LCD instrument panel. We do wonder if the animation will get old over time.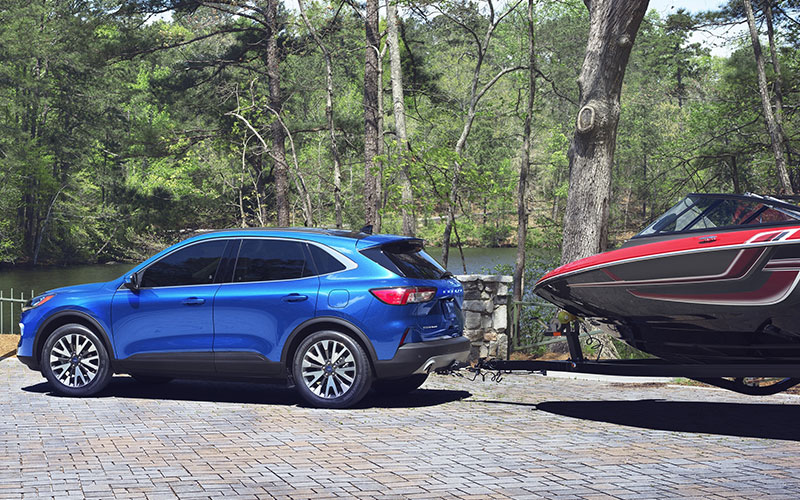 For more power, you have to move up to the Titanium or all-wheel-drive SEL, which pushes the Escapes acceleration to a 5.7-second 0-60 time. Just know that its 250 horsepower and 280 lb-ft of torque carry a price tag between $2,000-$3,000 depending on choosing the SEL AWD or Titanium, so you'll have to want it pretty badly.
The 2021 Ford Escape's chassis provides a stable platform for ride and handling improvements. The Escape proved it can handle driving around some rather rough surfaced streets and also showed us that Ford upped their game on a smooth and quietly isolated ride.
Hybrid & PHEV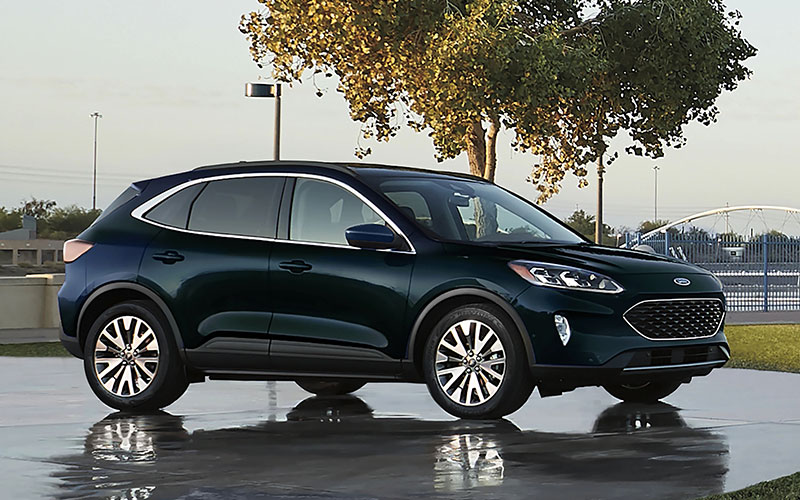 Suppose you're looking for something completely different in the engine area. In that case, you'll want the very efficient and not very expensive Hybrid or PHEV options available on almost every trim level.
Ford says its 2.5-liter 4-cylinder paired with two electric motors is good for 30 miles of non-gasoline combustion operation. Like other hybrids, Ford uses the brakes to regenerate current for the battery. All of this gives you up to 44 mpg, which isn't a bad thing to have with our current gas prices.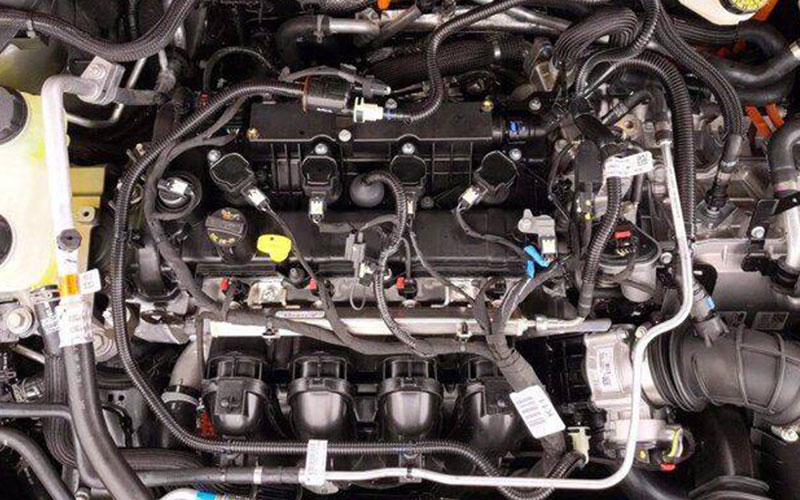 For even better gas mileage, Ford introduced the PHEV for 2021. It allows for 37 miles of electric-only driving and increases the overall mpg average. There's no new tech here, but you can recharge at home or on the road since you have a bigger battery. Ideally, you'll take care of most of your commuting and errands in EV-only mode, which will most definitely extend your gas mileage. If you run out of battery charge, you're not left on the side of the road as you would be in a typical EV. The gas engine will charge up the battery enough to help you with gas mileage. At this point, it institutes its hybrid side.
Unlike the Hybrid engine option, the PHEV is only available with FWD due to the size of the battery and attached equipment. In the end, the PHEV's EPA-certified fuel economy rating is 100 MPG-e. That's a lot of trips to the office.