Differences in Features and Technology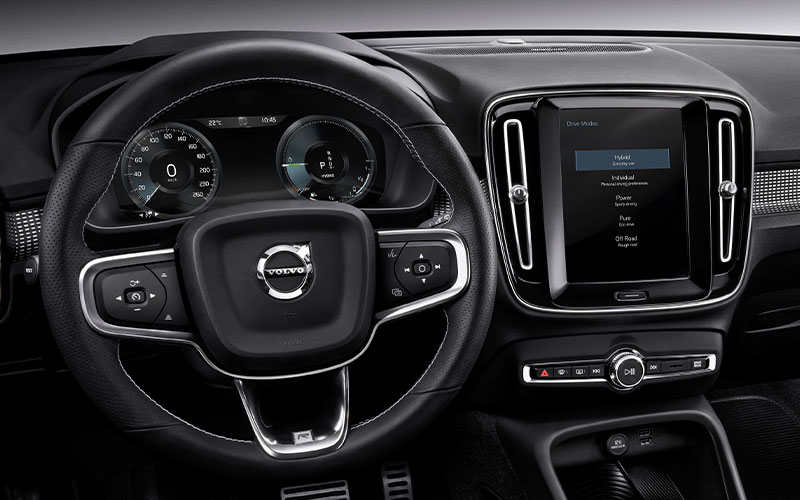 Available tech and safety features have become a major segment when shopping for vehicles. For used Volvo XC40s you'll find a fully digital gauge cluster and a nice 9-inch Volvo Sensus Connect infotainment system that is vertically oriented. The infotainment system is angled just a touch towards the driver so they can properly see the screen and its apps for navigation, Spotify, Apple CarPlay, Android Auto, and more as well as all the car's functions. It is a little older in terms of performance and can experience some lag, but it's still not old enough to discredit how nice it is to have.
The XC40 comes with standard safety technology like automated emergency braking, collision avoidance systems, pedestrian detection, and lane-keeping assist. There are also further optional safety features that can be found in used vehicles like semi-autonomous driving, 360-degree camera view, and cross traffic alerts.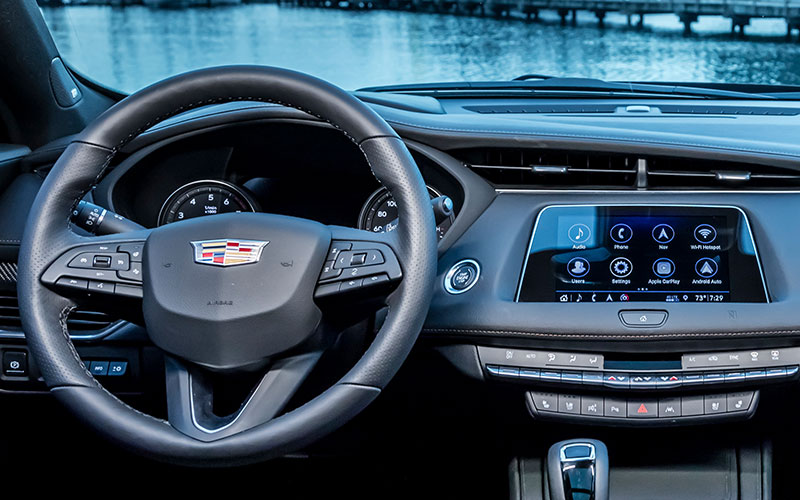 Used Cadillac XT4 models come with an analog gauge cluster featuring a small digital information screen in the middle and has an 8-inch Cadillac User Experience infotainment system in the center of the dash. The infotainment system can be found with embedded navigation functionality, Apple CarPlay, Android Auto, and a 4G LTE WiFi hotspot. Like the Volvo, the infotainment system is a little older and can have its hiccups in functionality, but it's still worth the investment. The XT4 also can be found with a 13-speaker Bose audio system adding to the entertainment sound quality inside the vehicle.
On the safety feature side of used Cadillac XT4s, there's standard equipment like a rear-view camera, rear parking assist, blind spot monitor, lane departure warning, and cross-traffic alert. Upper trim levels gain additional safety features like lane keep assist, adaptive cruise control, forward and reverse automatic braking, and 360-degree camera view.