The Mini Cooper was born out of a need for a nation burdened with fuel shortages. It became a giant in the hearts of owners and enthusiasts worldwide.
Looking Back at the Iconic Mini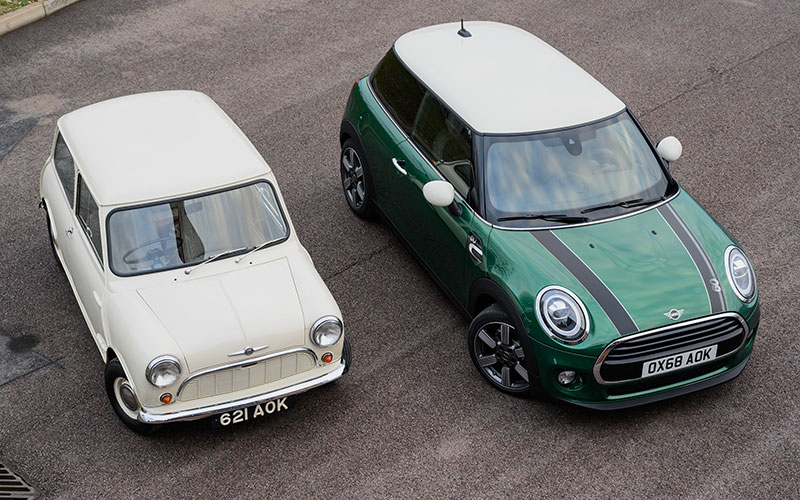 1959 and 2019 Mini Cooper – press.bmwgroup.com | Shop Mini Cooper on Carsforsale.com
Good things come from struggles. Because of the 1959 Suez Crisis, fuel was rationed in the United Kingdom making the ownership of large cars more expensive, while smaller imported cars were uncommon at the time. If there hadn't been a fuel shortage in Britain during 1959, the Mini Cooper might have never been conceived. However, crises are often the mother of invention and hope.
To save Britain's transportation needs from this crisis, Leonard Lord, head of the British Motor Company, created a tiny, cheap, and fuel-efficient economy car called the Mini with the help of designer Alec Issigonis. It featured a revolutionary laterally mounted engine and wheels mounted in the corners to maximize passenger space. Having the wheels mounted so closely to the corners gave the car excellent maneuverability. The Mini became such a huge sales success, not just in Britain, but worldwide. It quickly became a fashion icon.