Improving the V8 Engine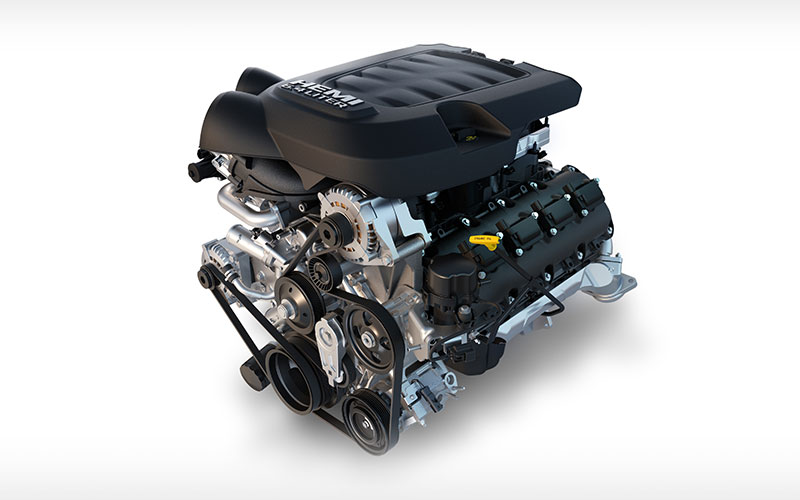 Dodge has made themselves synonymous with HEMI and V8. Though their modern powertrain lineup doesn't quite hit the dictionary-definition of a hemispherical combustion chamber, no one minds when said motor makes over 700 horses. HEMIs span a range of displacements from 5.7-liters up to the 6.4-liter Apache V8 fed by natural aspiration. The Hellcat block houses 6.2 liters of displacement and utilizes forced induction in the form of an IHI, twin-screw supercharger.
Like its Chrysler brethren, the Hellcat engine foundation is a cast iron block with 103.99 mm bores, but aside from that, 91% of the motor is new content. Thicker block webbing and revised water-jacket geometry, around the top of the cylinders, is added to support the increased power and resultant stress. A hardened-steel crankshaft utilizes induction-hardened journals for improved impact and wear resistance.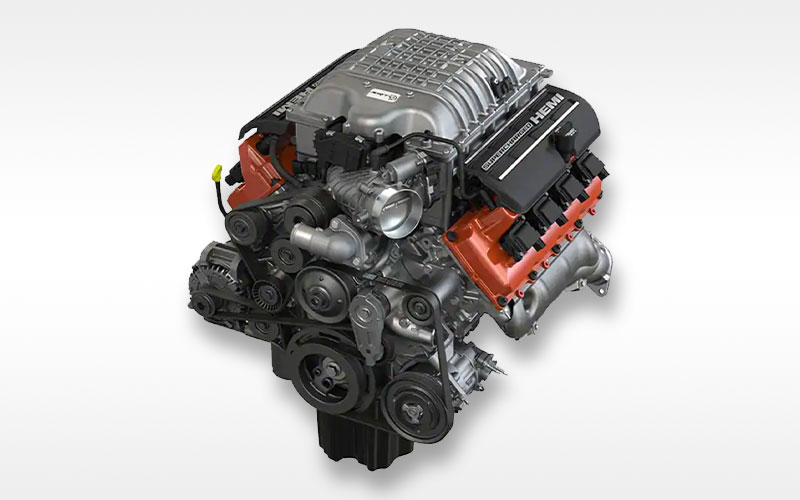 Powder-forged steel connecting rods are made of a proprietary alloy blend and use cracked bearing caps for more secure crankshaft clamping. The pistons are also forged from an in-house developed aluminum alloy, giving them the strength to withstand more than 21,000 pounds of combustion pressure. They swing on floating, 24 mm wrist pins with a "Diamond-Like Carbon" coating to keep friction minimized. Piston cooling jets are added to keep piston crown temperatures down.
The aluminum cylinder head uses the same architecture as an Apache 6.4 as well as hollow-stem valves. However, Hellcat exhaust valves are filled with sodium to sustain temperatures up to 1,472 degrees Fahrenheit. They're also massive, with a head diameter of 42 mm, while the intake valves measure 54.3 mm. While direct injection was considered, high-pressure delivery pumps with the needed capacity do not exist. The eight fuel injectors deliver 630 cc of gasoline per minute, which is equivalent to filling a pint glass every six seconds.