Mazda MX-5 Miata Trims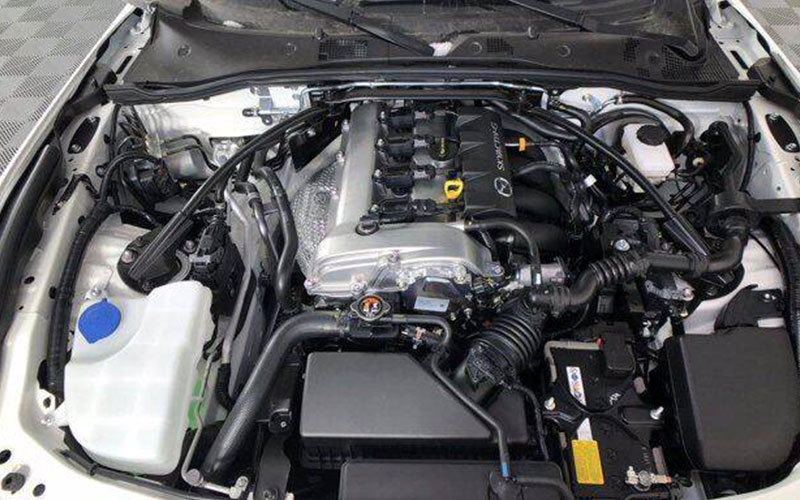 A new, out the door, base 2021 Mazda MX-5 will set you back $26,830, with the Grand Touring trim coming in hot at $31,770 and the MX-5 RF Club trim coming in at $33,450. For all trims, you get Mazda's wonderful SKYACTIV®-G 2.0 DOHC 16-valve 4-cylinder with VVT that throws out 181 horsepower and 151 lb-ft of torque. That may not sound like a lot if you don't know that the MX-5 has a curb weight of fewer than 2400 lbs. The 2.0-liter will move the Mazda Miata along with a 0-60 of 5.7 seconds and a top speed over 130 mph, so it's not shabby.
As far as the transmission, please get a manual, it's a sports car after all. You also get the standard limited-slip rear end with the manual option. There is a very capable 6-speed automatic with paddle shifters, but it doesn't come with the limited-slip. So, we think the manual is your choice for fun and driving enjoyment.
The Club trim comes with Apple Carplay and Android Auto, Smart City Brake Support, and LED front and rear lights. Smart City Brake Support operates from 2 to 18 mph and tries to prevent you from bumping into things at a slow speed, such as stop-and-go traffic. Mazda also includes forward collision mitigation, rear cross-traffic alert, blind-spot monitoring, and lane-departure warnings.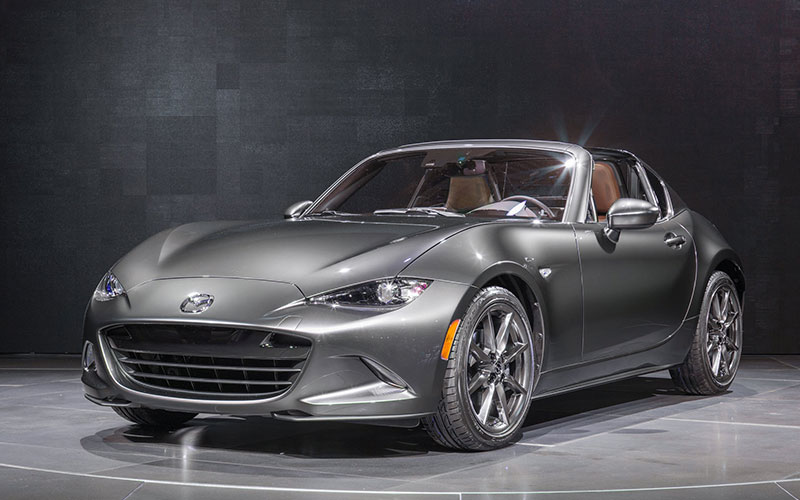 We checked out Carsforsale.com's used car section and currently, a used 2018 Mazda MX-5 with all of the same features that are found on new models can be found for between $20,000 – $25,000 and have 3 – 8,000 miles on the odometer. Pretty low miles for a 2018 and a nearly 20% discount or $8,000 off of MSRP.
Overall, the 2021 and the 2018 model are almost twins. The 181 horsepower 2.0-liter is the same engine as the 2018, but it's been hot-rodded. Lighter pistons, larger intake and exhaust valves, plus a larger throttle body and exhaust opens it up. It's higher-revving by 700 rpm and, we have to say, is by far the better feeling engine. The bottom line is that the ND2 engine doesn't make the car that much quicker, but it has much more character.