Check Your Fluids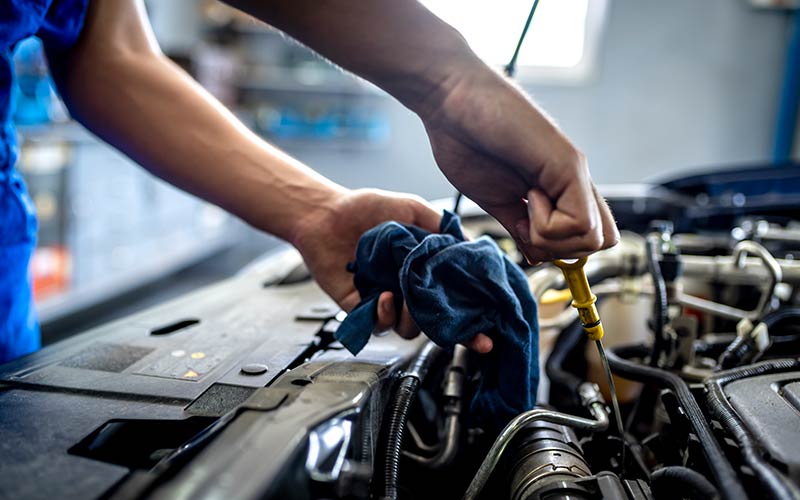 Between engine oil, coolant, power steering fluid, transmission fluid, and brake fluid, there's a lot of liquid in the engine compartment of a vehicle. Whether it's dirty engine oil or low coolant levels causing issues, there are some indicators that it's time to clean the fuel system: a loss in power, a delay when you press your foot down on the accelerator, or lower gas mileage.
Oil can usually last 5,000 to 7,000 miles, as we touched on in our Car Maintenance Questions Answered post. Many people can and do change oil themselves. Before changing your own oil, it'll probably be useful to read our post, How To Change Your Oil Made Simple. Even if you're not comfortable changing the oil in your vehicle, you can check it at home. Raise the hood, remove the dipstick from its tube, wipe it clean, put the dipstick back in, and then check the oil level using the markings on the dipstick.
Changing fluids can be a more involved process, but checking brake, power steering, and windshield washer fluids can also be done pretty easily at home. A good rule of thumb is to check those fluids once each month, making sure they are both clean and at the right levels.