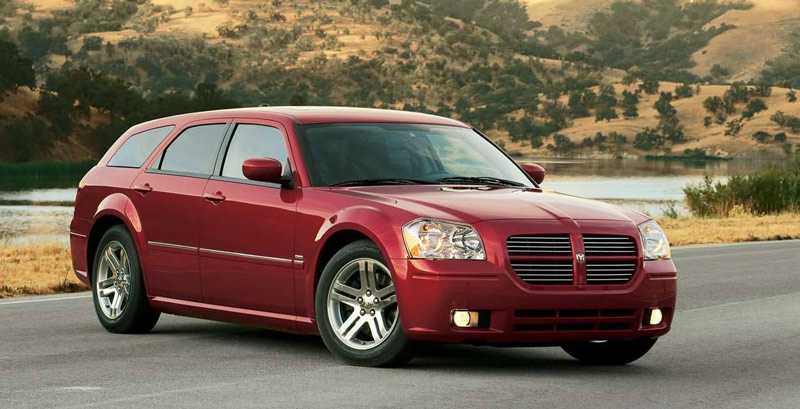 Take the styling. Some car buyers liked the Dirty Harry grimace of the Magnum, but that low roofline meant short windows which limited visibility for the driver and restricted light for rear passengers. Plus, the vaguely tank-like lines were not what suburban moms were looking for in a family vehicle.
Or take the competition. Some reviewers hailed the Magnum as a serious, and seriously fun, challenge to the hegemony of the SUV. But most car buyers didn't see the point. A wagon was still a wagon, no matter the shape or how big an engine you dropped in it (tragically short sighted, I know).
Poor sales numbers. Once the initial hype had worn off, even the release of the SRT-8 couldn't redeem the Magnum in the eyes of the public. As Chrysler prepped for its merger with Fiat, they looked to trim its lineup and the underperforming Magnum, along with the PT Cruiser, Crossfire, and Pacifica, got the ax.
For those out there looking for a big powerful used wagon and who can't quite muster the cash for a Mercedes-Benz or Audi, there's always the Dodge Magnum ready to rumble. It trades out the German refinement for some much-needed American swagger. And if we, the car buying public, couldn't love this muscle car for the whole family, then maybe we just don't deserve nice things.