Hollywood Manufactures a Star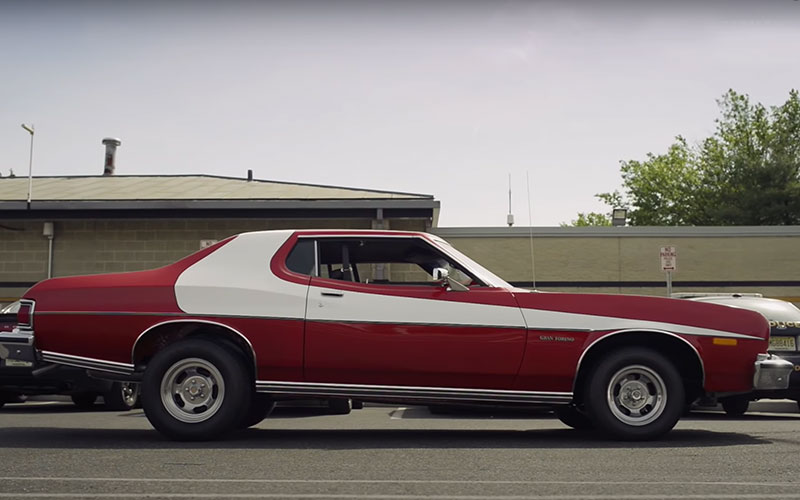 So, to turn a non-descript grandmother car into a hero, the 1975 Gran Torino Sport was custom painted with a white vector stripe on top of the Ford Bright Red factory color. Hollywood's manufactured star was an immediate hit in the audience's hearts and minds.
With a few exceptions, the Torino was a star that the public was familiar with. Inside was a base model black soft vinyl flight bench seat with optional remote-controlled mirrors and electric windows.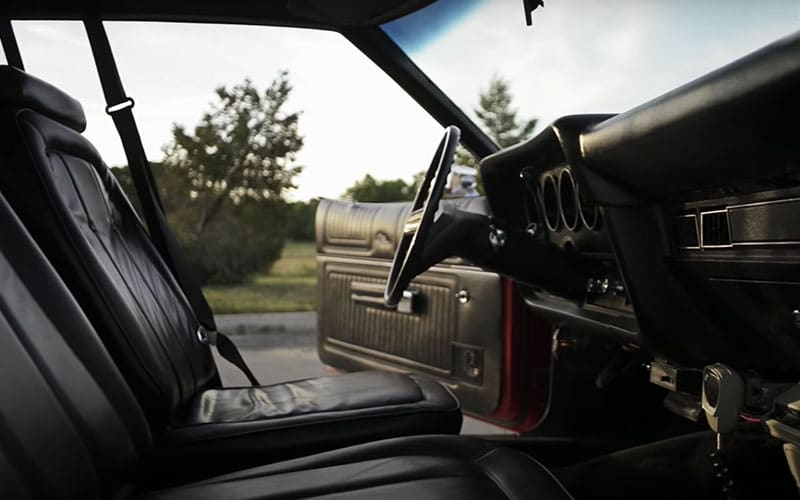 Underneath the car was a non-standard rear suspension with an air shock, rear-end lift, and Firestone or BF Goodrich rubber mounted on Ansen Sprint 5-slot mag wheels. Since the tire manufacturers wouldn't pay for the TV sponsor fees, the tires were mounted to show only the black side.
As lovely as the Starsky and Hutch car's V8 dual exhaust sound might have been, editors had to add the engine's rumble and put in a non-standard rear diff gear to make things more dramatic. It's Hollywood, and nothing's natural after all. Since then, fans who own and care for their own Starsky and Hutch replica Gran Torino's will put in a hot cam and open up the exhaust to get the same cam lope and rumble as heard on TV show.