The 2022 BMW i4 Gets A Whole New EV Powertrain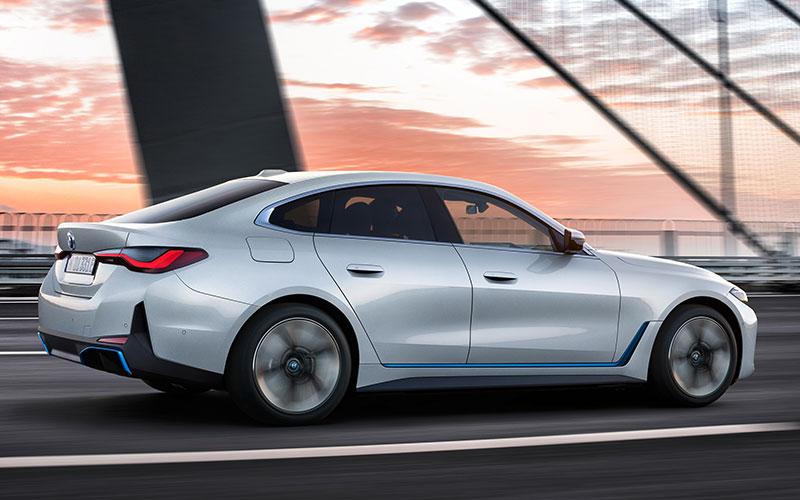 Unlike the iconic BMW i8 and its smaller city car sibling the i3, the i4 is a true EV and features no petrol power at all. Two models will be available upon launch in early 2022. They include the base model, deemed the i4 eDrive40, and the more powerful and sporty i4 M50. BMW calls the latter its first ever all-electric M car. Let's take a quick look at what we know about each.
The BMW i4 eDrive40 will come with a single electric motor fitted to the rear axle. BMW says it will produce 335 horsepower and offer a range of 300 miles. They also tell us that it's powerful enough to reach 60 mph from a standstill in just 5.5 seconds. Optional 19-inch wheels will be available, but standard 18-inchers will be fitted to most. Pricing for the i4 eDrive40 starts at $55,400.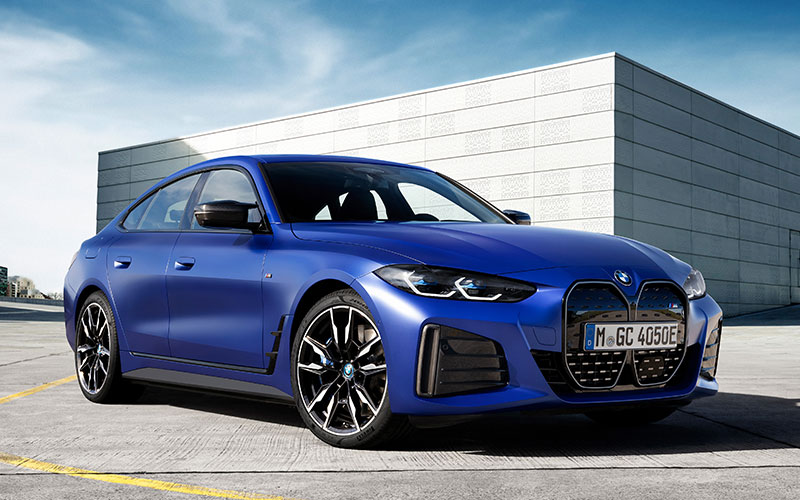 The BMW i4 M50 uses a second electric motor on the front axle to provide all-wheel-drive and boost horsepower to 536. With all four tires clawing at the pavement, BMW says it'll reach 60 mph in 3.7 seconds. At a starting price of $65,900, it fits in between the Tesla Model 3 Performance and the Audi eTron GT. Range drops to 245 miles. Expect 19 and 20-inch wheel options. BMW has also announced that the i40 M50 will use what they're calling an adaptive M chassis in concert with a sport tuned suspension and variable sport steering to provide the athletic driving experience the M brand is known for.
Charging times might be a sincere concern though for anyone familiar with the competition from Audi, Porsche, and Tesla. BMW offers only Level 2 charging to buyers who want to charge their BMW i4 at home, which will limit them to gaining just 30 miles of range per hour of charge time. Level 3 fast charging can be achieved, but BMW says that drivers will need to find a public charger to take advantage of that speed. Still, once at such a public fast charger, the i4 will indeed charge quickly with up to 108 miles of range added in just ten minutes to the eDrive40 and 88 miles added in the same time to the M50.