Chevy Bolt – Technicals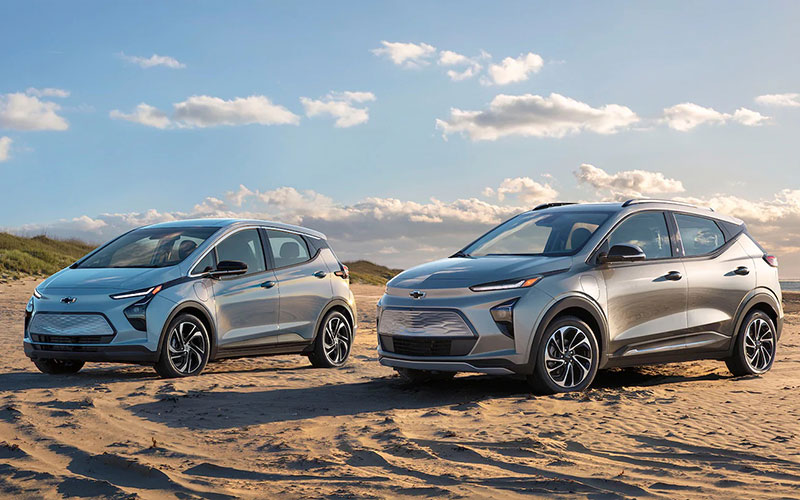 The 2022 Chevy Bolt doesn't make any significant advances in its capabilities, still offering a modest range of 259 miles on a single charge of its 65kWh battery pack. Horsepower and torque numbers remain unchanged at 200 and 266 respectively.
Charging does improve with the introduction of a "Dual Level Charging Cord" (standard for the EUV and optional for the hatchback). This allows for either Level 1 120volt charging or Level 2 240volt charging, the latter of which has also seen a modest increase to 11kW. The hatchback will also still feature DC fast charging. Chevrolet is also providing free Level 2 charging instillation with purchase or lease of a new Bolt.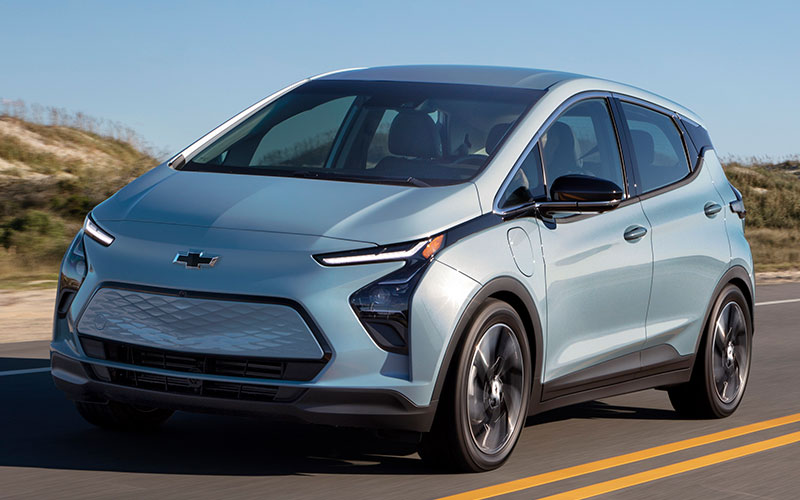 The EUV will also feature GM's first official deployment of their current Super Cruise hands-free driving outside the Cadillac brand. This means the Bolt won't be getting the more advanced Super Cruise system soon to be deployed on the next generation of Cadillac products like the Lyriq EV. That's because, unlike the Lyriq, Hummer, and other upcoming GM EVs, the Bolt will remain on the current BEV2 platform, not the newly developed BEV3 platform with its Ultium battery pack.
This is also why GM can offer the new Bolt at such a steep discount. After four years of production, they've largely worked through the kinks of the BEV2 architecture and been able to reach greater economies of scale with the initial generation of the Bolt. Currently, GM says it has no plans to evolve the Bolt beyond the BEV2 platform.