New Gen, New Looks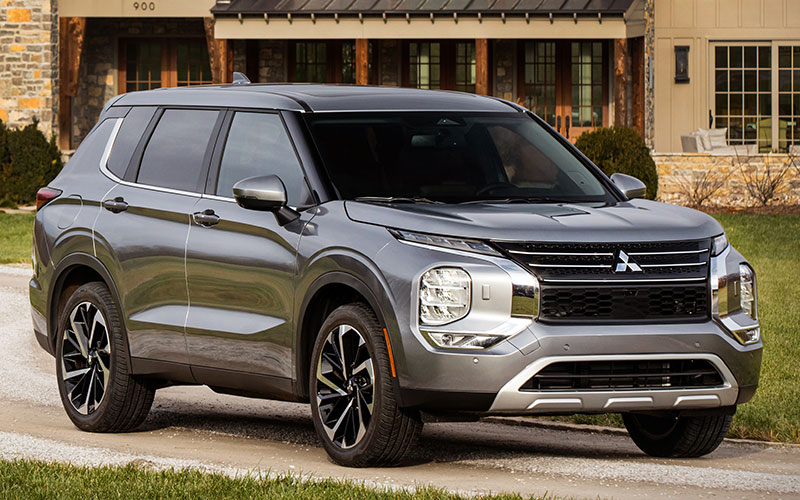 The new 2022 Mitsubishi Outlander is both bigger than the prior generation as well as being a good deal flashier, with a redesigned front end featuring bold headlights and copious amounts of chrome accenting. While the updates do give the Outlander a more modern appeal, the overall look is mostly in line with the rest of the segment, that is, generically SUV-like.
Dimensions expand in nearly every direction with the Outlander adding 1.5 inches in height, two inches in width, and .6 inches in length. The wheelbase also expands by 1.4 inches, which translates to an additional inch to both front and rear-seat legroom measurements. It's likely the new Outlander shares the same platform with the Nissan Rogue.
The interior also receives a thorough reimagining with a much more upscale and modern design. Accent stitching abounds, complete with quilted pattering on the door panels and seats. The Nissan influence in evidence across much of the interior with likes the infotainment screen (8- or 9-inch options), the shifter, and most of the buttons all echoing the parts bins of the Rogue, Sentra, et al.