Toyota's new slate of upcoming EVs offers a new narrative for a company that's fallen behind in the race to electrification.
The Cautious Approach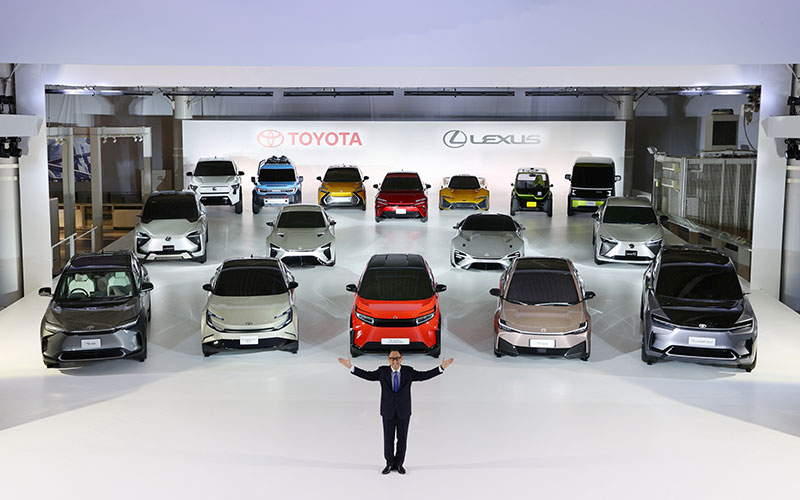 Unlike GM, VW, Ford, and other major carmakers, Toyota, once an industry leader in electrification, has set a conservative pace in their transition away from internal combustion. In fact, the company has said they don't foresee an EV-only future anytime soon and as actively lobbied world governments to soften electrification targets.
And yet, Toyota recently unveiled over a dozen new electric concepts for both the Toyota and Lexus brands that marks a major shift for the company. Compared to their industry rivals, Toyota has been behind on pushing out new EVs. Their first electric-only vehicle, the bZ4x, released earlier this year.
Toyota has planned a $60 billion dollar investment into electrification through 2030, with half of that sum going to hybrid vehicles and half dedicated to electric-only vehicles. The company has said they believe hybrids still have a significant role to play in the near term, along with hydrogen fuel-cell and synthetic fuel technology.
Toyota's gradual approach to electrification hasn't sat well with all stakeholders.