eFuel Requires No Modification Gas-Powered Engines
The other important aspect here is that this new synthetic gas can be pumped into a standard gas-powered engine without modification. Which means, all of Porsche's loyal 911 fans will have the option to drive their sports cars in an environmentally-friendly fashion for years, or even decades, to come. In fact, along with motorsport application and possibly selling eFuel at their Experience Centers, the automaker makes plain that their goal is to ensure 911 customers are not left behind as even Porsche goes electric.
Currently, Porsche is hoping for an annual production of about 34,000 gallons of synthetic eFuel at the plant in Chile to be used exclusively by them. Plans are afoot to build additional factories in the United States and Australia, and apply eFuel to the aviation and ocean shipping industry. To that end, Porsche has been talking up "motorsport flagship projects" to promote their new sustainability efforts.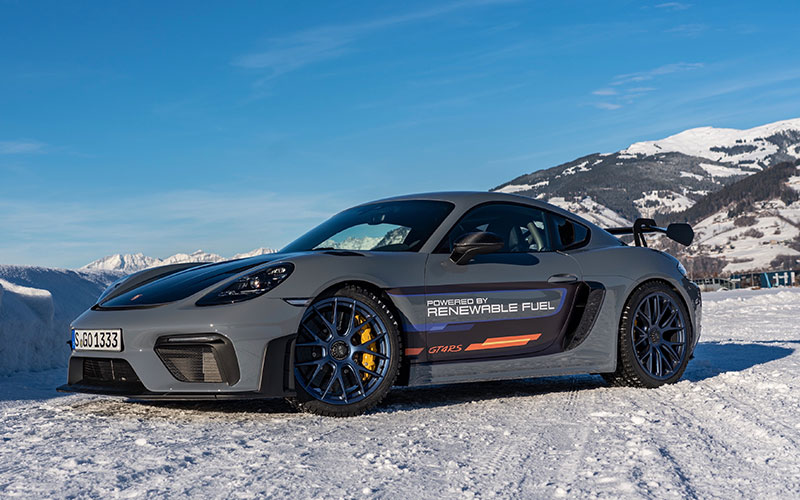 So far, the entire 2021 season of the Porsche Mobil 1 Supercup race series featured eFuel-powered 911 GT3 Cup cars without hiccup. More recently, and relevant to most Porsche owners, the new 718 Cayman GT4 RS successfully showed off its skills at the GP Ice Race that took place in snow-covered Zell am See, Austria this past February. It was the first street-legal car running on the company's new synthetic eFuel and is a harbinger of where Porsche is headed as they drive this technology forward.