Trims and Features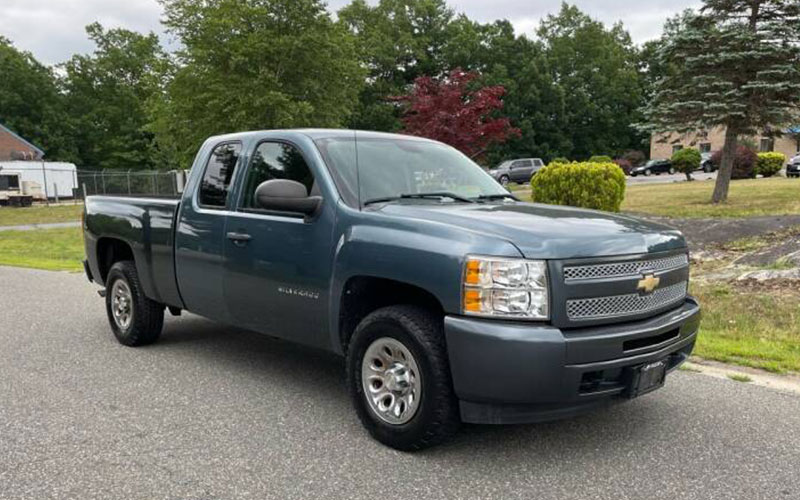 Here's the real head-scratcher: What do you do when there are so many trim options? To do this, we'll take a look at a used 2011 Chevy Silverado and a 2011 Toyota Tundra so you can get an idea of what you can expect from trucks from the same year model.
For 2011, the Chevy Silverado came in four packages: WX, LS, LT, and LTZ.
The WX trim is essentially a basic work truck. It comes standard with an AM/FM/XM stereo for entertainment, and comfort is provided by a vinyl-covered bench seat. Amenities such as dual glove boxes, dual power outlets, a tire pressure monitoring system, and an automatic transmission give some modern touches.
You'll also find that OnStar is standard. The 5.3L V8 engine boasts a 15 MPG city/22 MPG highway fuel economy which is very nice for a V8.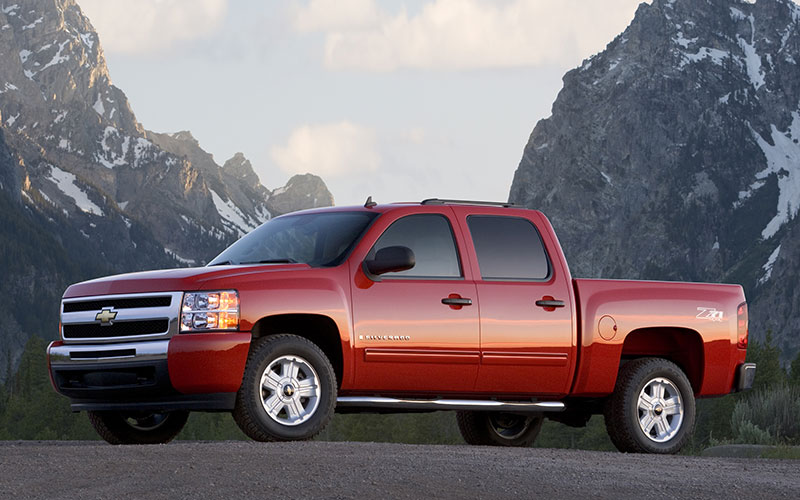 The LS trim gives you all of the same features as the WX with the addition of upgraded cloth bucket seats, a six-way power adjustment, dual-zone temperature controls, and steering-wheel-mounted audio controls.
The LT trim comes standard with cloth-covered seats. It also includes lockable under-seat storage, power windows/locks/mirrors, keyless entry, and a compass/temperature display. A CD and MP3 compatible stereo is standard as well. Drivers who like a little "bling" will also like the chromed bumper of the LT trim.
Finally, the LTZ trim gives drivers a taste of luxury and power. You'll love the towing package and automatic locking rear differential. Reclining heated leather seats give drivers a luxury feel while the Bose-based in-dash six-CD changer allows for hours of entertainment. Heated windshield washers, mirror-mounted turn signals, and painted bumpers really round out the luxurious feel of the LTZ trim.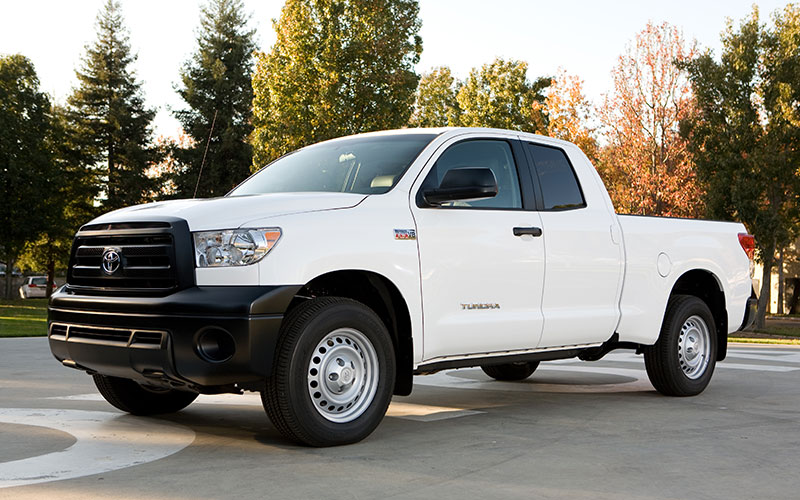 The 2011 Toyota Tundra has three distinct trim models.
The "Grade" trim is Toyota's version of a basic work truck. Drivers get a two-door truck with 3 vinyl seats. RWD is standard. Drivers can add upgrades such as cruise control, power windows and locks, and chrome bumpers and grills.
The "Grade" trim utilizes Toyota's 4.0L V6 engine for its power, and it definitely boasts the most economical fuel milage at 18 MPG combined.
The "Base" trim seems to be anything but a base model. It includes a four-door cab with 5 vinyl-covered seats. Optional upgrades include cruise control, keyless entry, and a black upper and lower front bumper.
The mighty Toyota 5.7L powers the "Base" trim with a respectable 16 MPG combined mileage.
Lastly, the "Limited" trim gives off-roaders a bit of fun with optional upgraded off-road suspension and Bilstein shocks. Drivers can also get 18" alloy wheels as an option. Standard equipment includes four doors, 5 seats, and RWD.
The "Limited" trim has the same 5.7L V8 engine as the "Base" trim with a 16 MPG combined gas mileage.
As you can see, the options and trims are fairly comparable for the two examples we listed here. You can expect to find color variations and option configurations for different model years, so take that into account when buying your next used truck.