Putting the 'Cuda in Barracuda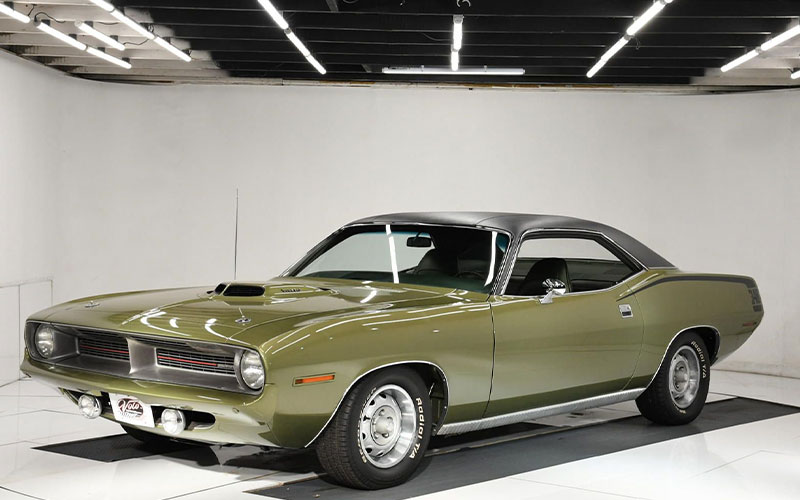 After five years and two generations, the Plymouth Barracuda was due for an overhaul. And that's just what it got for its 1970 model year, moving to a new platform, the E-body, and getting a thoroughgoing design. Gone was the Mustang-like fastback body style and really all trace of the Barracuda's old Valiant heritage. The new E-body was a stretched and widened version of the B-body platform used by Road Runner and GTX and gave the Barracuda a proper muscle car countenance. Trim levels were now divided into the base Barracuda, the Gran Sport, and the 'Cuda.
Of course, there were new engine options as well. Two slant-sixes, a 198 cu in and 225 cu in, occupied the lowest end of the power spectrum for the Barracuda. Five V8s steadily ramped up the horsepower, starting with a 318 cu in and followed by a 383 cu in V8. The top end was occupied by a 440 cu in Super Commando V8 sporting three, two-barrel carbs and the 426 Hemi V8 which gave the Barracuda its highest output at 425 horsepower. These two larger V8 also came standard with upgraded performance suspensions.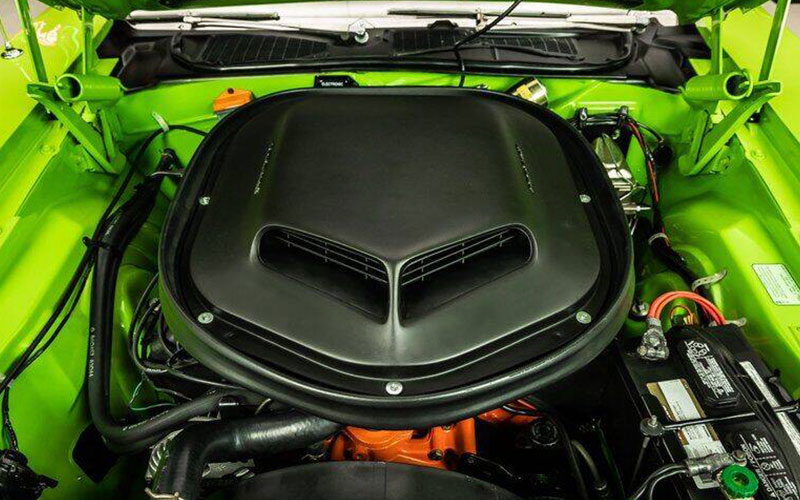 A 340 cu in V8 with three two-barrel carbs came standard with the AAR (All American Racers) 'Cuda. The AAR 'Cuda was a homologation car intended for SCCA's Trans-Am Series (where it would be raced in 1970 by Dan Gurney and Swede Savage). Special modifications included a rear spoiler, side exhaust pipes, an upgraded suspension, fiberglass hood with functional air scoop, and a distinctive strobe decal that ran from front to back terminating in the AAR 'Cuda badging. A total of 2,724 AAR 'Cudas were built, exceeding the 2,500-homologation requirement.