Driving and Performance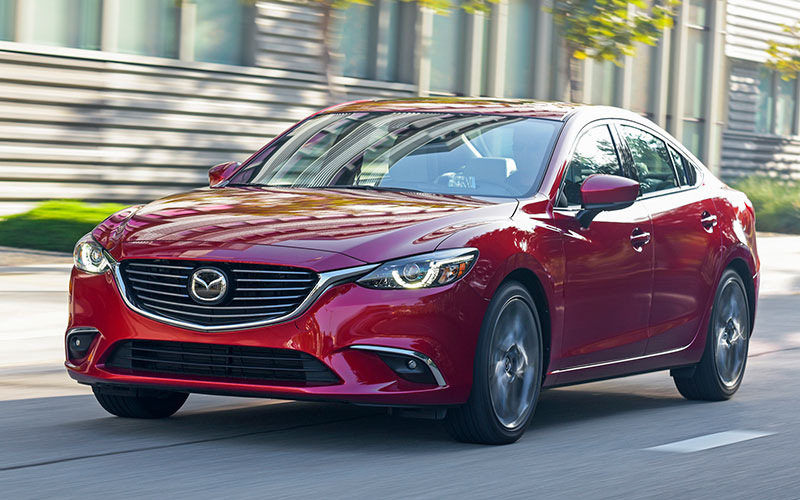 Mazda, like many automakers, extols the driving and performance abilities of their vehicles' with slick marketing language. However, Mazda makes serious effort to back this up with what they term "Jinba Ittai" or "horse and rider as one", through technologies like G-Vectoring Control (GVC). Standard on 2017 models, this automated system uses engine output to induce subtle load transfer in response to steering input. This is not torque vectoring, it is a method for integrating control of lateral and longitudinal acceleration forces while optimizing the vertical load on each wheel for smooth and efficient vehicle motion.
While that is a technical mouthful, it speaks to the automakers' "human-centered development philosophy" that aims to make owners feel at one with the car. It gets to the heart of their "Zoom-zoom" tagline from that past that continues to be applicable today. Point being, a used Mazad6 is fun to drive. It's also reasonably frugal at the fuel pump with an EPA estimate of 26 mpg in the city and 35 mpg on the highway for the manual transmission and 24/34, respectively, when equipped with the automatic.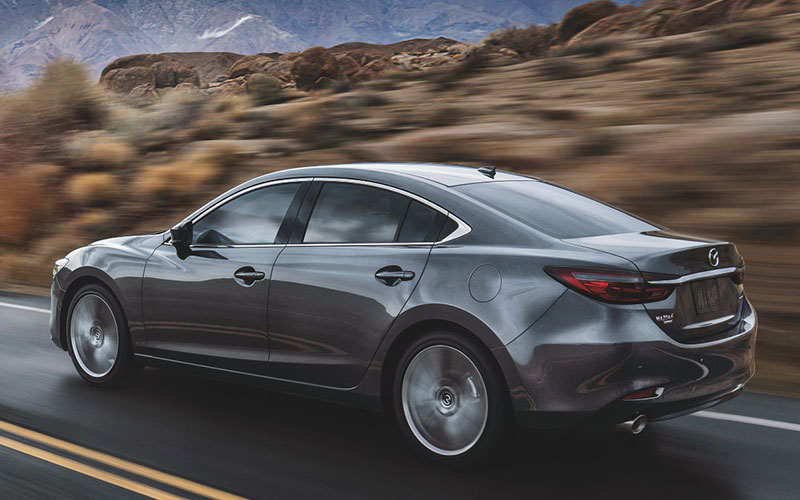 For 2021, the Mazda6 comes with GVC Plus that adds braking control to further enhance handling stability. The same base, naturally aspirated four-cylinder is on hand making 2 more horses and 1 more torque than the 2017 model, but there is also a turbocharged version that answers a prior nag – the car needs more power. This beefier mill features paddle shifters and larger front rotors to go with its performance aspirations. That also translates to weaker fuel efficiency, which is rated at 23 mpg in the city and 31 mpg on the highway.
The new Mazda6 easily bests its used counterpart in the Advanced Driver Assistance Systems (ADAS) department. In 2017, you'd need at least a mid-level Touring model to access blind spot monitoring with rear cross-traffic alert or Grand Touring for radar cruise control and lane keeping assistance. For 2021, those systems are standard fare along with automatic high beams and smart braking support. Higher up the trim ladder, a new Mazda6 also features a driver attention monitor, traffic sign recognition, and 360° camera view.