Origins of the Mitsubishi Delica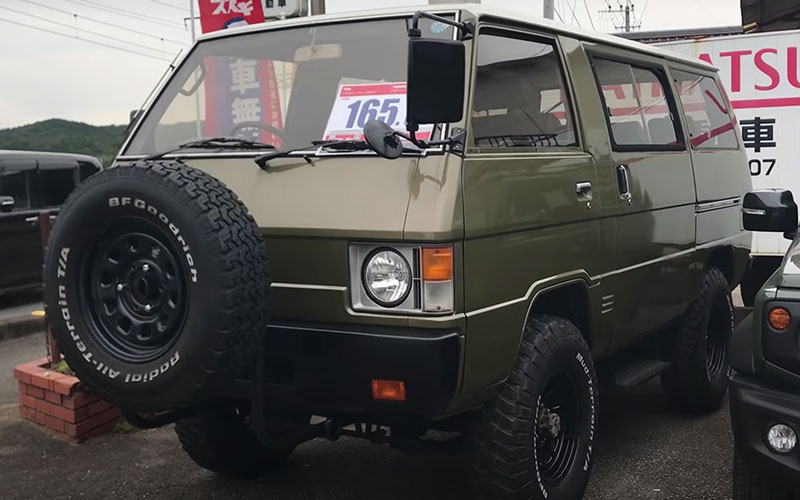 While the subject of our review today focuses on a later Delica, the model actually was released in 1968. Designed as a delivery car (where the Delica gets its name), it was originally meant to be used by owners who needed to move cargo all over the city. In 1982, Mitsubishi added four-wheel-drive to the Delica and it went from simply being a delivery vehicle, to a seriously capable off-roader.
That capability attracted even more buyers, but as their vehicles started to age, consumers were eager to trade these vans in and upgrade. While the first Delica was only ever sold in Asia and Australia, the 1986 model was also sold in North America as the Mitsubishi Wagon or Van depending on configuration, but the JDM models are highly sought after thanks to additional extra options and features not found in USDM versions. In addition, USDM models were rear-wheel-drive only and only came with a gasoline motor. JDM models are prized not only for the two most popular diesel engines, but also their 4WD prowess.
To that end, Canadian buyers started snatching up Mitsubishi Delicas as soon as the 15-year import law time limit expired and a great many found their way to our neighbor in the north. Known for its dependable powertrain and rugged off-road capability, the Delica has proven itself during even the worst of Canadian winters and is a favorite among postal workers that need a functional right hand drive off-roader with room for packages. Now that many are old enough to be imported here to the states, they've become incredibly popular as a reliable and charming off-road adventure vehicle.